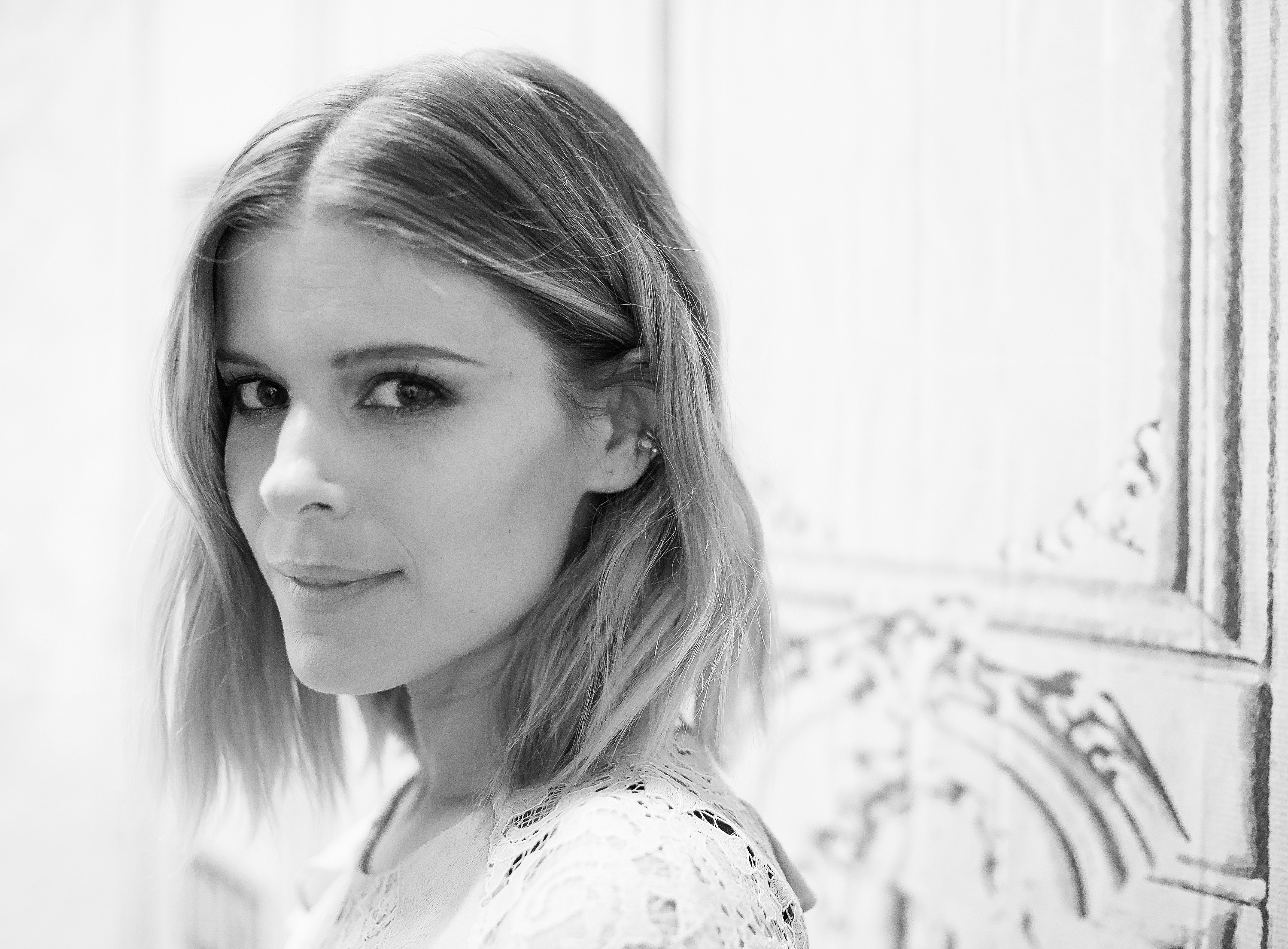 Kate Mara is an actress probably best known for her roles on TV shows like House of Cards, for which she received an Emmy nomination, American Horror Story and 24, and for her roles in films like Transsiberian, Fantastic Four, The Martian, We Are Marshall, and Brokeback Mountain. Currently, she's starring in Megan Leavey, a film based on a true story about a young, female Marine's quest to adopt the combat dog she worked closely with in Iraq, where they were both injured by an IED explosion. Kate was kind enough to take some time recently to participate in our 20 questions questionnaire series.
1. You walk into a bar. What do you order from the bartender?
Champagne if I'm feeling fancy. Tequila and soda if I'm feeling scrappy.
2. Who's your favorite person to follow on Twitter and/or Instagram?
Jamie Bell and Richard Lawson.
3. What's currently waiting for you on your DVR or in your streaming queue?
Handmaids Tale and RHONY.
4. It's your last meal — what are you going out with?
Truffle fries and truffle mac and cheese.
5. What websites do you visit on a regular basis?
CNN, IMDbPro and The Weather Channel.
6. What's the most frequently played song on your mobile device?
Harry Styles' "Woman."
7. If you could go back and give your 18-year-old self one piece of advice what would it be?
Learn another language.
8. What's the last thing you Googled?
Figure skating Burbank rink hours.
9. Dogs or cats?
Dogs.
10. Best concert of your life was…?
Beyoncé.
11. What book are you most likely to give as a gift?
Kim Snyder's Beauty Detox Solution.
12. What's the nicest thing anyone has ever done for you?
My fiancé gave up eating most meat (without me asking).
13. South Park or Family Guy?
Never seen either.
14. You have an entire day to do whatever you want. What would you do?
Walk my dogs around the reservoir, get a massage, dinner and a movie.
15. What movie can you not resist watching if it's on?
Romeo and Juliet.
16. The sports team or teams you're most passionate about?
NY Giants and Pittsburgh Steelers.
17. Where did you eat the best meal of your life?
18. The last movie you saw in a theater?
19. Who was your first celebrity crush?
Leo.
20. What would you cook if Nic Cage were coming to your house for dinner?
I don't cook.
Below is the trailer for Megan Leavey. It opens in theaters nationwide on Friday, June 9.
PREVIOUSLY: Young MC