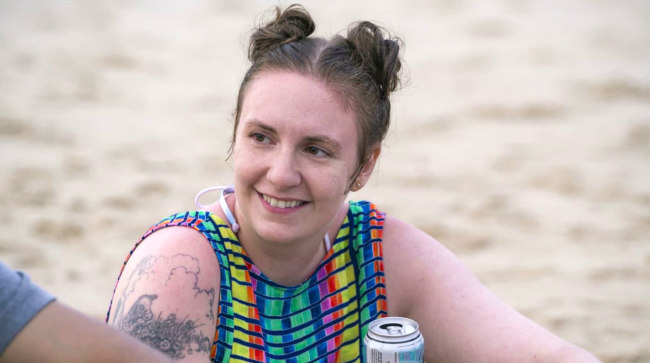 Since she got way more crap than she deserved for Girls, Lena Dunham has joined the cast of Quentin Taratino's Once Upon a Time in Hollywood, co-created HBO's Camping with Jenni Konner, and now she's bringing the tale of a Syrian refugee to the big screen. I'm sure the internet has no thoughts on this.
Producers Steven Spielberg and J.J. Abrams have tapped Dunham to adapt Melissa Fleming's non-fiction work A Hope More Powerful Than the Sea: One Refugee's Incredible Story of Love, Loss, and Survival, which Variety describes as the "true story of Doaa Al Zamel, a mother of two fleeing Egypt for Sweden by boat. Shipwrecked along the way, Al Zamel survived for days in open water holding her two small children in each arm with only the support of an inflatable water ring." Paramount Pictures and Spielberg's Amblin Partners will distribute.
A Hope More Powerful Than the Sea is a far cry from the (intentionally) self-absorbed and extremely white characters Dunham typically writes; don't expect any Robyn songs, either. She's a curious choice for the project, but Girls was smartly written, and these Spielberg and Abrams fellows probably know a little more than your average Random Twitter Troll.
(Via Variety)