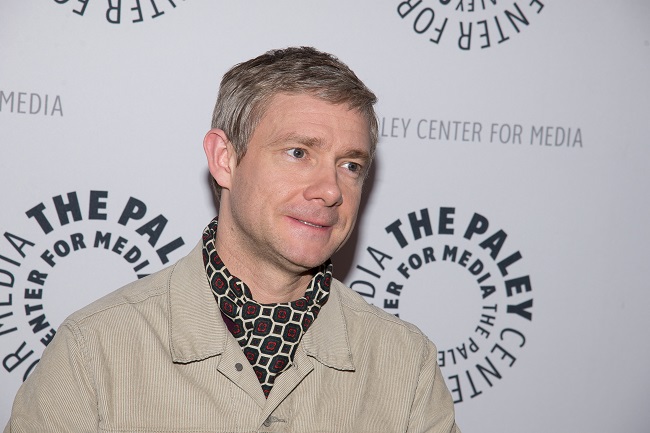 When Marvel initially announced Martin Freeman's casting in Captain America: Civil War, the Internet lost its collective mind. Why? Because the burgeoning behemoth of a Disney-owned studio was busily sucking more and more spectacular talent into its whirlpool, and that mix already included Freeman's Sherlock and Hobbit cast mate Benedict Cumberbatch — aka the titular Doctor Strange.
Yet the question as to who (or what) Freeman is playing remains a mystery. Marvel said nothing in its announcement, and while speculation suggested a known character from the Black Panther comics, nothing was ever confirmed. Now a new rumor suggests someone else entirely.
According to Latino-Review, Freeman will be playing Edward Chase, the British Prime Minister of the Marvel Cinematic Universe. (Akin to U.S. President Matthew Ellis in Iron Man 3, played by William Sadler.) Chase supposedly enters the world stage after a long-rumored international incident at the film's beginning costs the lives of civilians and British soldiers.
(Via Latino-Review)