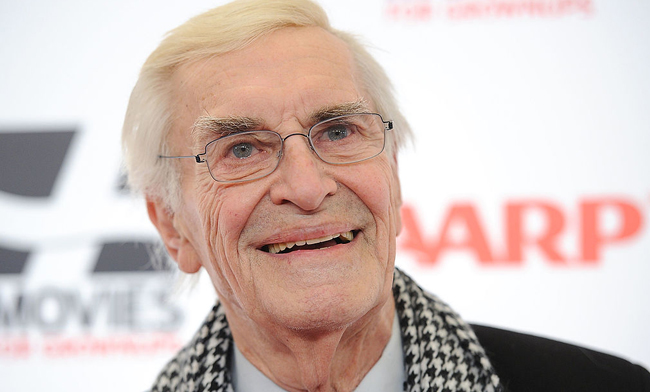 Martin Landau, one of the most decorated actors in Hollywood history has passed today at the age of 89 after "unexpected complications" during a stay at the Ronald Reagan UCLA Medical Center, The Hollywood Reporter stated.
His TV career began in 1957 where he would take bit TV parts in The Twilight Zone, The Outer Limits and Gunsmoke (amongst many others) before landing the role of Mission Impossible's master of disguise Rollin Hand in 1966, which earned him a Golden Globe award for Best Actor. Alfred Hitchcock gave Landau his second movie role ever in North by Northwest.
Landau continued to stay busy in the decades following, earning an Academy Award nomination for Best Supporting Actor nomination for his work in Tucker: The Man and His Dream. He would follow that nomination up with another Best Supporting Actor nod for his role in Crimes and Misdemeanors, but he would fall short again.
Finally, his role as Bela Lugosi in Tim Burton's Ed Wood earned him the gold statue for Best Supporting Actor, and he would keep working in roles from Frankenweenie to Entourage through 2015.
His chosen roles would consistently ground movies with performances that would be unforgettable. Cult film Rounders would be fun, but ultimately nothing without his guiding hand as Abe Petrovsky.
If this obituary reads like an IMDB listing, it's because the man was truly prolific. He could lead a movie or be a minor but important character in everything from a comedy to a thriller. He was one of the greats of all-time.
(Via The Hollywood Reporter)