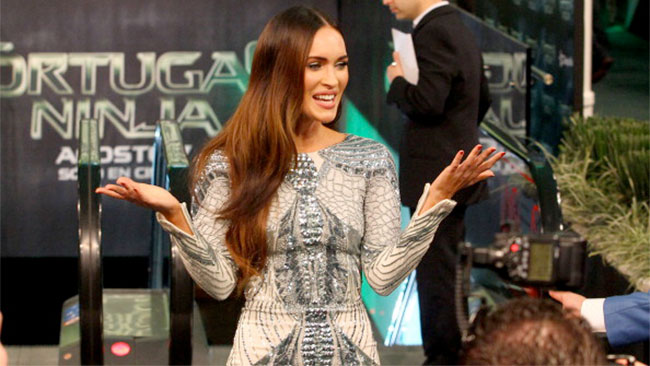 Megan Fox has had a career largely centered around '80s toys and odd disclosures about her personal life. But her tenure on New Girl had some wishing she would stick around — she was in the running for Lara Croft before Alicia Vikander was cast. So Fox wants another archaeology job, namely Indiana Jones.
In an interview with GameSpot about a mobile game she's starring in, Fox was asked what video game character she'd want to play. Her response?
I've always wanted to do Tomb Raider, but it's been done–and very well. So I guess I'd go with Indiana Jones, since I always loved how fun and free-spirited Indiana is.
Before you object that Indiana Jones isn't a video game character, LucasArts would like a word. And really, it's not the worst idea. As we've pointed out before, Indiana Jones 5 is going to have a serious issue with Harrison Ford's age, and if Disney wants to keep the franchise going, sooner or later they're going to have to throw somebody else the whip. And there have been much darker, bleaker rumors of who the next Indy might be.
Still, this is all speculation: Even Fox is just throwing a name out there because her favorite has been cast. Still, as Indiana Jones 5 starts filming, we'll be curious to see who else turns up on the set.
(via GameSpot)