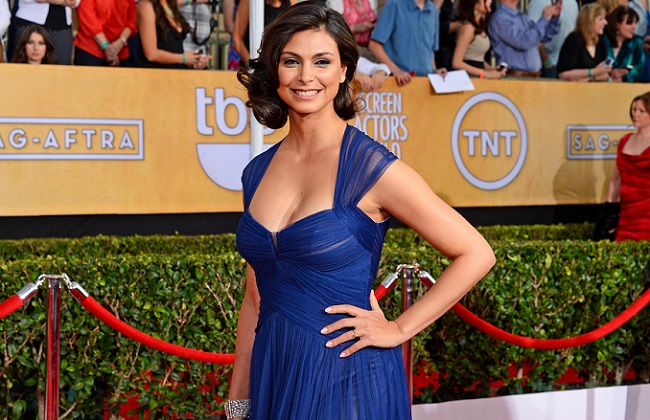 Now that Deadpool is finally in production, we're getting more hints about which storylines we may see when the film opens Feb. 12, 2016. Now some new details come from Ryan Reynolds, Morena Baccarin, and T.J. Miller, who have all tweeted out revealing pictures.
Reynold's tweeted this picture of his chair on the set, which shows the logo for Deadpool and reminds us that bad guys aren't always the bad guys.
Baccarin tweeted a similar picture of her chair, but it comes with a reveal, as we didn't know which character she'd be playing:
https://twitter.com/missmorenab/status/578663473057509376
That's Vanessa Carlyle, also known as Copycat, an awesomely overpowered shape-shifting mutant who disguised herself as Domino in Deadpool's debut issue, New Mutants #98. She fell in love with Deadpool and became a mercenary herself when their relationship ended poorly (he dumped her when he was diagnosed with cancer). This is not a spoiler. It's been two decades.
In other news, T.J. Miller confirmed he's playing Weasel after hinting about it earlier.
Gino Carano, who's playing Angel Dust, hasn't tweeted out anything from the set yet, although she does seem to be meeting interesting people.
Via The Mary Sue, CBM, Coming Soon, and @GinaCarano