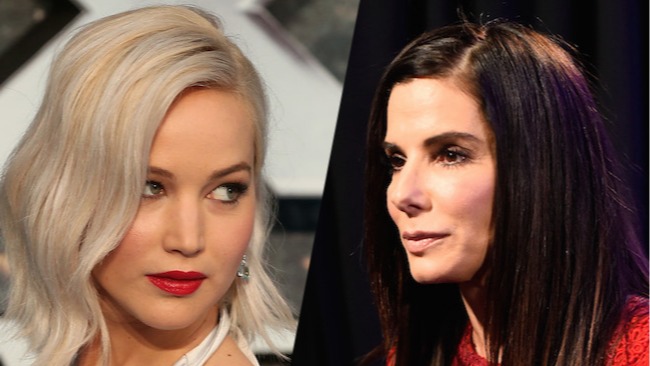 We know a few things about the Ocean's Eleven reboot so far, much of it focused on the casting. Sandra Bullock is leading the charge in this fourth film in the franchise, which started with the 2001 remake of the Frank Sinatra vehicle, Ocean's Eleven, starring George Clooney, Brad Pitt, Matt Damon, and a host of other big names.
Cate Blanchett is set to play Bullock's lieutenant and fellow heist-a-holic in the reboot. It was previously reported that Jennifer Lawrence was going to join the cast, but it now looks like she'll be absent from the film due to her busy schedule. More info on the movie's casting dropped on Thursday, when it was announced that Mindy Kaling and Helena Bonham Carter are also joining the growing squad of females.
Director Gary Ross of The Hunger Games is at the helm for the film, with previous franchise helmer Steven Soderbergh helping develop the project. The film will follow a group of female burglars who plan a big score during the Met Ball in order to frame a dastardly foe. Production is set to begin later this year. George Clooney is not expected to appear in this film, but that doesn't mean that he won't show up in subsequent movies in the rebooted franchise. Expect more big names to join the cast.
Hopefully this'll wash the taste of Ocean's 13 out of our mouths.
(Via Showbiz 411)