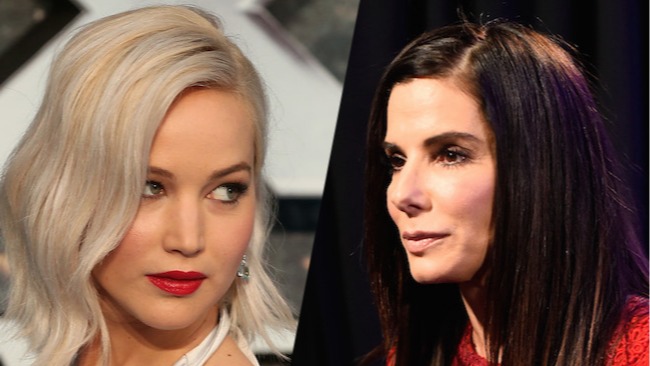 Last year, The Playlist broke the story that George Clooney and Stephen Soderbergh were possibly trying to reboot Ocean's 11, this time with an all-female cast. Sandra Bullock was in consideration for the starring role, which Clooney occupied in the previous Ocean films, itself a reboot of the Rat Pack film starring Frank Sinatra.
Now there's another intriguing rumor about this movie. Jennifer Lawrence, basically the most powerful female actress in Hollywood, is reportedly in talks to star in the film as well. According to Indiewire, the reboot is going forward with Bullock, screenwriter Olivia Milch, and director Gary Ross. Ross directed Lawrence in The Hunger Games franchise, which makes this rumor all the more tantalizing if you're into Hollywood inside baseball. If Bullock is Clooney, will Lawrence be Pitt?
This news — if true — could be another example of Hollywood trying to address its problem with sexism. Giving women more starring roles has so far resulted in this summer's reboot of Ghostbusters, for which a trailer just came out. Then there's the fact that Bullock recently starred in Our Brand Is Crisis, in a role which was originally written for a man. Lawrence herself has led Hollywood actresses in speaking out against the gender pay gap in the industry. It's interesting to speculate how the Ocean's 11 reboot might have been affected by that conversation.