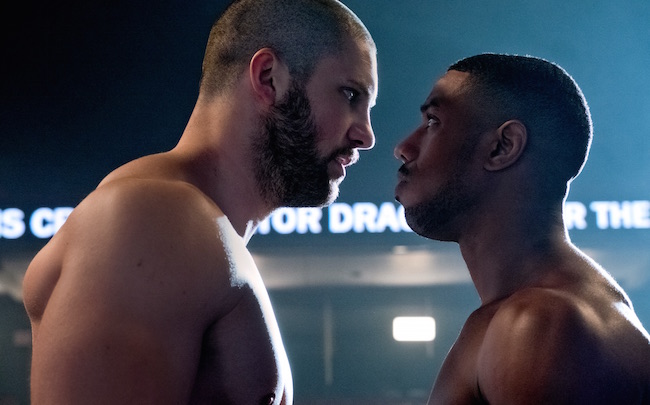 Of the three major releases this weekend, two have plenty to brag about. The other one is Robin Hood. However, let's begin with the top movie at the box office this weekend, the sequel to Wreck-It Ralph, Ralph Breaks the Internet. While midweek projections suggested it might break the Thanksgiving box-office record of $93 million held by Frozen, it ultimately fell somewhat short of that, coming in at $84.6 million. That's nevertheless a huge weekend, second all-time among Thanksgiving openings ahead of the $82 million put up by Moana.
An $85 million take is also well ahead of the opening gross of its predecessor, which opened with $49 million (though it had only three days to work with), but that one went on to earn $189 million in 2012 (and $471 million worldwide). Reviews for Ralph Breaks the Internet are about even with Wreck-It Ralph (86 percent to the original's 87 percent), though an A- Cinemascore is slightly off the A earned by the original. This one, however, should ultimately put up more robust numbers with little direct competition outside of the three-week-old The Grinch until Mary Poppins comes along on Christmas.
Meanwhile, another sequel, Creed II, took the second spot with a solid $55.8 million, nearly double the $29 million opening of the original (again, with two extra days with which to work). With that, Creed II now holds the record for the highest grossing live-action film opening over Thanksgiving. Reviews weren't as stellar (81 percent compared to the 96 percent of the original), but Cinemascore audiences gave it an A, same as the first one. The sequel didn't have the original's director, Ryan Coogler, on board, but it does work successfully not only as a sequel to Creed but as a sequel to Rocky IV (and the MVP of the film, unbelievably, may be Dolph Lundgren).

There were a whopping four holdovers in between Creed II and Robin Hood, beginning with last week's top film, Fantastic Beasts: Crimes of Grindelwald, which added another $42 million to bring its 10-day total to $116 million, well off the $156 million earned in the first ten days by the original (Crimes is still doing very well overseas). The five-day total of The Grinch, $40 million, is actually better than the 3-day total of last weekend, $38 million, and it has now earned $178 million and is well on its way past $200 million (it probably also cut into Ralph Breaks the Internet's weekend enough to prevent it from besting Frozen for best Thanksgiving opening).
With $18.9 million over five days, Bohemian Rhapsody has now crossed the $150 million mark ($151 million). In at number six, Instant Family did better over Thanksgiving than it did in its opening weekend, earning $16.7 million compared to last weekend's $14.8 million. It has now earned a decent $35 million.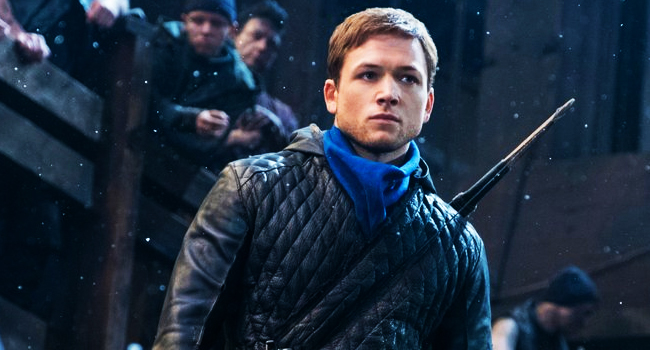 Robin Hood downright tanked in its opening weekend, earning only $14.3 million, which you'd think would mark the last attempt to resurrect Robin Hood for a while, but the studios can't seem to leave this property alone (the fact that the story is in the public domain may help). The budget for this one was between $90 and $100 million, so it's going to need to put up very impressive numbers overseas to make back its money. Reviews obviously didn't help (11 percent on Rotten Tomatoes), and audiences didn't care for it, either, giving it only a B Cinemascore.

The best movie in the top ten this week, Widows, added only $10 million to bring its ten-day total to $25 million, or a quarter of what this film deserves. Green Book also fared poorly after opening wide this weekend, earning a disappointing $7.1 million despite an A+ Cinemascore (critics weren't as impressed, giving it an 81 percent on Rotten Tomatoes). Meanwhile, A Star is Born clung to the last position in the top ten, earning $4 million in its eighth weekend at the box office to bring its total to $191 million.
It's worth noting that Hugh Jackman's The Front Runner also expanded this weekend into 800 theaters, but it couldn't even muster $1 million over 5 days, falling short of that with $900,000.
Next weekend, Ralph Breaks the Internet and Creed II are shoo-ins to finish in the number one and two spots again with only one new wide release, The Possession of Hannah Grace, which goes into only 1,900 theaters and is not expected to make much of a dent at the box office. In fact, the box office order will probably remain largely unchanged until December 14th.
Source: Deadline, Box Office Mojo