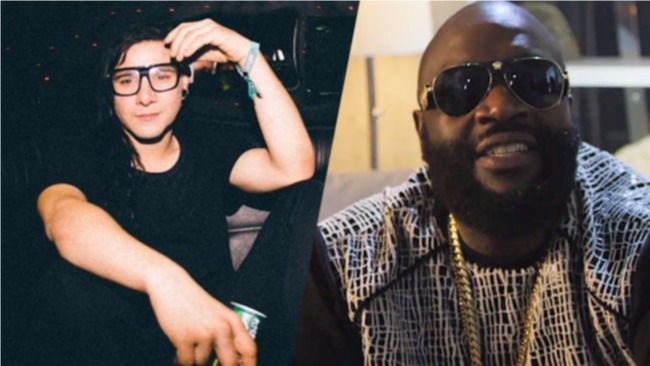 More than anything, "Purple Lamborghini" feels like a throwback to 2010. That might sound like a slam on the Rick Ross and Skrillex collaboration from the upcoming Suicide Squad soundtrack, but that's only if you don't remember how massive Rozay was at the beginning of the decade.
The Teflon Don easily could have phoned this track in and cashed his DC check, but he must have been inspired by the big bads of the film to take it up a notch. This is Ross inhabiting his monstrous drug kingpin character in a way we haven't heard in a good, long while. Skrillex provides the gunshots and menacing organs while Ross drops click-clacking lines like "Killer Croc came to kidnap ya and cut out your kidney."
Ross isn't the only one reinhabiting an old sound on here, though. While he's largely moved toward more critically accepted sounds in projects like Jack U, Skrillex's production work on "Lamborghini" could easily be slotted into an older project like Scary Monsters and Nice Sprites, skronky bass drops and all. While the critical reappraisal of brostep is probably eight or so years off, Ross' trademark grunt makes the brief reappearance of the once-maligned sound work.
(Via Billboard)