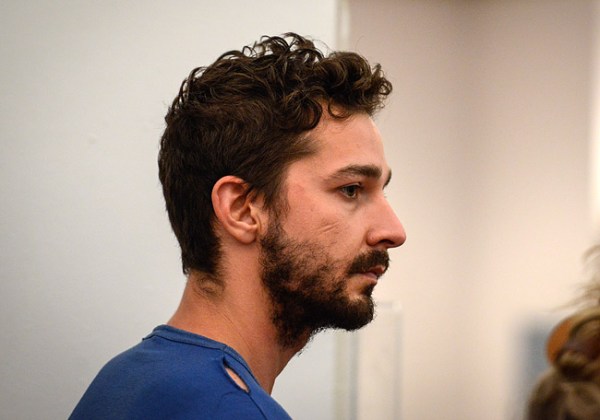 Notoriously troubled actor Shia LaBeouf was just arrested in Austin, TMZ reports. While there have been no concrete details of what led to the star's arrest, eyewitnesses allege that LaBeouf was acting strangely and likely intoxicated. Eyewitnesses also claim that the arrest happened after LaBeouf and an unidentified female companion tried to get into a local bar, but were rejected because they were too drunk to be allowed entry. That's when the actor started cursing and trying to force his way in.
It happened at around 7:45 PM CT outside a bar on 6th street. A witness says Shia was either extremely drunk or high on drugs when he ran down the street and jaywalked in front of police. They warned him not to do it but he continued, acting bizarrely.

Cops subdued him and put him in cuffs.
LaBeouf is in town to attend The Austin City Limits music festival, according to TMZ. This isn't the first time the actor's been arrested so publicly. Last year, he was taken into custody during a showing of Cabaret in New York. 
(Via TMZ)