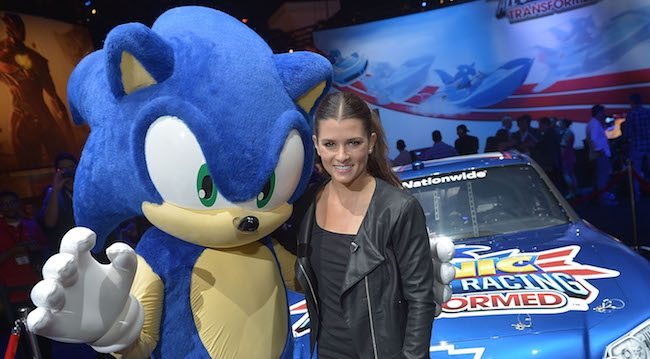 Sonic The Hedgehog, plot-wise, has never made a ton of sense. It started with a giant bald man gluing robot bits to animals and a blue hedgehog basically headbutting him to death, and also the hedgehog collects rings for some reason. It has, somehow, gotten even stranger and less coherent from there. So Paramount has decided to chuck all that and instead make what sounds a lot like Smokey And The Bandit.
Paramount CEO Jim Gianopulos, speaking at a conference, gave us our first details on the movie, which will arrive November 2019, and why, precisely, he's making a movie about a talking blue hedgehog. And it's going to depart from the video game series in some fairly major ways, as mentioned by Deadline.
He's a juvenile delinquent on the adventures in a pretty straight rural environment with a local policeman. It was instantly engaging and it was good enough where you could see where it's going.
The driving force behind this is Fast and The Furious producer Neal Moritz, who's made Paramount a rather large pile of money with his movies about found families bonding over heists and destroying luxury cars. And to be fair, if you'd told somebody back in the late '90s that the silly car racing movie would be a franchise that racks up billions of dollars and absurd beefs, they'd find that about as credible as, uh, a live-action buddy comedy about a talking blue hedgehog starring James Marsden. So Paramount has reason to have faith, and we'll see how this works out next year.
(via Deadline)