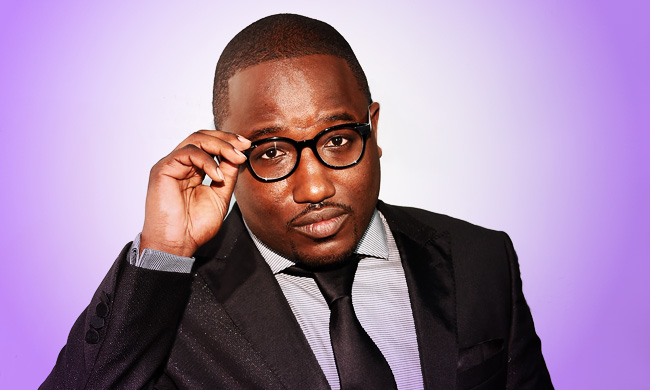 Spider-Man: Homecoming is going to be a busy movie. I suppose that's what happens when you're Marvel and can cast basically anybody you want. In addition to Tom Holland as Spider-Man, the movie will feature Michael Keaton, Robert Downey Jr., Marisa Tomei, Zendaya, Donald Glover, Martin Starr, and Logan Marshall-Green — and those are just the big names. And now Homecoming has now added yet another major talent.
According to The Hollywood Reporter, Hannibal Buress has joined Spider-Man: Homecoming in an unspecified role. Buress is, of course, one of the hottest stand-up comedians on the scene today, but you're also going to be seeing him on movie screens a lot more often in the near feature. In addition to Spider-Man, he has roles in The Secret Life of Pets, The Masterpiece (James Franco's movie about the making of The Room) and Dwayne The Rock Johnson's Baywatch revival.
It's hard to say who Buress might be playing. One would presume it's a comedic role of some kind, but are there really that many funny characters in the Spider-Man universe? Sure, Spider-Man himself cracks a lot of jokes, but he's kind of the only one. That said, between Donald Glover, Martin Starr and Buress, it seems like the laughs are going to get spread around a bit more in this movie.
Spider-Man: Homecoming swings into theaters July 7, 2017.
(Via The Hollywood Reporter)