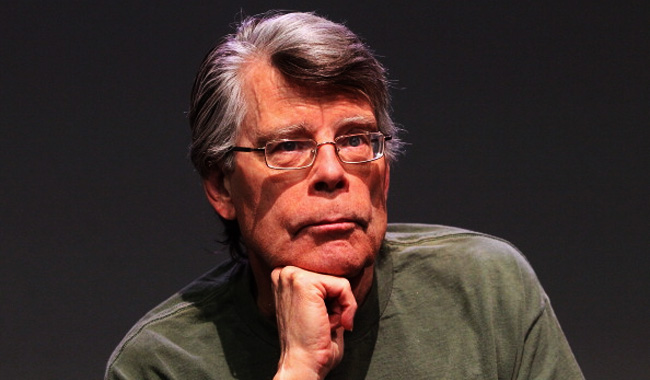 The fate of the movie version of Stephen King's The Dark Tower now rests with Sony Pictures. The epic tale has been rumored as a movie for close to a decade, but continues to remain in limbo. At one point, Universal had plans for three films and a TV program to be based on the author's series of books, but it never came to fruition.
Budgetary issues had the project bounce from one studio to the next, but according to Deadline, it looks like the movie might finally be happening with the help of Sony Pictures and MRC:
The two companies are teaming up to produce and co-finance what Sony hopes will be an epic franchise property that will combine a movie series and a complimentary TV series.
The new script is being written by Akiva Goldsman and Jeff Pinkner and word is they are adapting The Gunslinger, the first book in the series. Tom Rothman, the chairman of Sony Pictures Entertainment Motion Picture Group had this to say:
There are few projects out there that compare with the scope, vision, complex characters and fully drawn world that Stephen King has created with The Dark Tower. I am a giant fan. And, as Stephen himself does, we love the direction that Akiva and Jeff have taken. This is a great opportunity for a director to put his or her stamp on a cool global franchise.
Not to be left out, Stephen King himself released a statement expressing his elation:
I'm excited that The Dark Tower is finally going to appear on the screen. Those who have traveled with Roland and his friends in their search for the Dark Tower are going to have their long-held hopes fully realized. This is a brilliant and creative approach to my books.
A director has yet to be announced to direct The Dark Tower. Ron Howard was once attached to helm a previous version of the film that would have starred Javier Bardem as Roland Deschain. Since Howard is involved with the current iteration of the film, one can only speculate Bardem may still be a part of the conversation. Only time will tell.
(Source: Deadline)