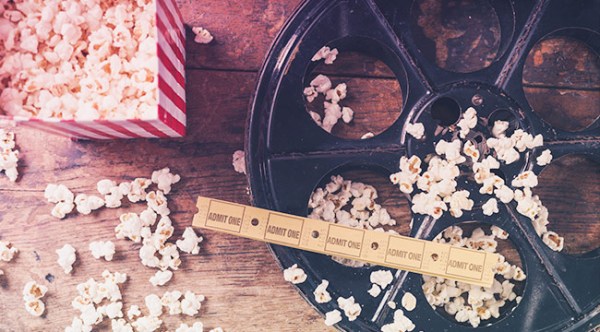 Listen carefully? Can you hear the sound of Iron Man's internal servos warming up? That can only mean one thing: It's summer movie season. So which kind of summer will this one be? A sprint from memorable blockbuster to memorable blockbuster? Or a long slog to the late-August finish line? Join us for the first of a two-part look at the summer movies to come.
MAY
May 6
Captain America: Civil War
Directors: Joe and Anthony Russo
Cast: Chris Evans, Robert Downey Jr., Scarlett Johansson, Sebastian Stan, Anthony Mackie
You might have heard of this little under-the-radar. Vague reports suggest it might involve Captain America (Evans) and Iron Man (Downey) quarreling? Possibly causing some kind of superhero civil war to break out?
This third Cap film reunites the directing and writing team of Captain America: The Winter Soldier, a good thing, and looks like it has to juggle a lot of plots and make room for a bunch of characters, which could be tricky. Is this where the Marvel machine falls apart? (Probably not, but we like to think Stan Lee would appreciate that kind of cliffhanger conclusion.)
May 13
Money Monster
Director: Jodie Foster
Cast: George Clooney, Julia Roberts, Jack O'Connell
Clooney stars as a Jim Cramer-like TV personality who's held hostage when a man who lost all his money (O'Connell) on some bad advice decides to take his grievances directly to the source. Julia Roberts is also somehow involved.
Jodie Foster's had a hit-and-miss career behind the camera, but she's yet to make a dull film. (Say what you will about The Beaver, it was going for something.) If nothing else, Money Monster looks like it will offer some timely commentary about financial inequality. And if there's concern about how it will play in a movie season filled with explosions and effects, maybe it's not too late to shoot a Cloverfield-style twist ending with a literal money monster.
May 20

The Nice Guys
Director: Shane Black
Cast: Russell Crowe, Ryan Gosling, Kim Basinger
Russell Crowe and Ryan Gosling play reluctant partners in search of a missing person in a corruption filled 1970s L.A. in a film written and directed by Shane Black. Do you need to know more? Why?
If you do need to know more, here's this: Black was one of the highest-paid screenwriters of the '90s, thanks to his work on films like Lethal Weapon and The Last Boy Scout. He lost some of his shine thanks to his involvement in some high-profile flops, but he's been pretty much flawless since reemerging as a writer/director in 2005 with the brilliant, slept-on Kiss Kiss, Bang Bang, which showcased his hyper-verbal style, provided one of the first signs of a Robert Downey Jr. comeback, and set him up to team with Downey again on the formula-breaking Iron Man 3. With that background and this cast, everything about The Nice Guys suggests it's going to be a four-course feast of a movie.
Neighbors 2: Sorority Rising
Director: Nicholas Stoller
Cast: Seth Rogen, Rose Byrne, Zac Effron, Chloë Grace Moretz, Selena Gomez
Mac (Seth Rogen) and Kelly Radner, who had so much trouble living next door to a fraternity in the first Neighbors now have trouble living next to a sorority (twist!) in the second Neighbors. To help push back, they enlist the help of their former neighbor-turned-enemy-turned-pal Teddy (Zac Effron).
That sounds like it could be the makings of a tired retread, but Neighbors was terrific, and terrific in unexpectedly smart ways. At this point it might be best to have a little bit of trust in the team behind this movie, which includes Rogen, partner Evan Goldberg, and returning director Nicholas Stoller. (Plus, we've heard good things.)

The Angry Birds Movie
Directors: Fergal Reilly and Clay Kaytis
Cast: Jason Sudeikis, Danny McBride,  Josh Gad, Maya Rudolph
Created by the Finnish game-makers at Rovio Entertainment, Angry Birds quickly became a phenomenon since it was introduced in 2009, inspiring countless spin-offs and turning into a merchandising phenomenon (not that the company hasn't seen its ups and downs despite the series' ubiquity). The Angry Birds Movie seems like an inevitable extension of that, down to its uninspired title. (Was The Angry Birds Big-Screen Product considered too colorful?)
Yet, let's not write it off unseen. The film has a terrific voice cast that includes Jason Sudeikis, Danny McBride, Maya Rudolph, Bill Hader and many other favorites (and Josh Gad). It also has a script by Jon Vitti, whose credits include classic episodes of The Simpsons, The Larry Sanders Show, King of the Hill, The Office, and The Critic. (And the first two Alvin and the Chipmunks movies, so… yeah.)
May 27
X-Men Apocalypse
Director: Bryan Singer
Cast: James McAvoy, Michael Fassbender, Jennifer Lawrence, Oscar Isaac
At this point, the continuity of the long-running X-Men franchise has gotten nearly as tangled as the comics that inspired it. We have multiple timelines, abrupt retcons, undone deaths, and different actors playing the same character (sometimes within the same film). Yet, apart from the Bryan Singer-free X-Men: The Last Stand, it's all worked and there's little reason to suggest X-Men Apocalypse, which pits the team against one of the comics' most popular villains, will be an exception.

Alice Through The Looking Glass
Director: James Bobin
Cast: Mia Waskikowska, Johnny Depp, Anne Hathaway
Filled with garish imagery and a never-there plot, Tim Burton's 2010 Alice in Wonderland may not be a highlight in the director's filmography. But it was a huge (and influential) hit, so here we go again. James Bobin (Flight of the Conchords, The Muppets) takes over as director, but most of the cast returns. From the trailer, it looks to be of a piece with the original, but maybe the second go-round will prove to be an improvement, or at least more in the spirit of Lewis Carroll's book.
JUNE
June 3
Me Before You
Director: Thea Sharrock
Cast: Emilia Clarke, Sam Claflin, Janet McTeer, Charles Dance
Based on Jojo Moyes' bestselling 2012 novel, Me Before You stars Emilia Clarke (Game of Thrones, as you know) as a young woman who takes over the care of a wealthy disabled man (Hunger Games' Sam Claflin). They fall in love. There are complications, none of them involving dragons or post-apocalyptic games. A theater veteran, Thea Sharrock makes her directorial debut here and if the material sounds potentially sappy she has a strong cast at her disposal and the book is the sort of weepie that doesn't have fans so much as converts. (Moyes has already released a sequel.)
Teenage Mutant Ninja Turtles: Out of the Shadows
Director: Dave Green
Cast: Megan Fox, Stephen Amell, Will Arnett, Turtles
Like 2014's Teenage Mutant Nina Turtles, this sequel isn't directed by Michael Bay but it similarly looks like it very much bears its executive producer's stamp. This second installment introduces human ally Casey Jones (Stephen Amell) and some favorite TMNT villains, Rocksteady and Bebop. Expect wisecracks, ninja action, and complaints from first generation fans that this isn't their Teenage Mutant Ninja Turtles.

June 10
The Conjuring 2
Director: James Wan
Cast: Vera Farmiga, Patrick Wilson, Frances O'Connor
After stepping away to direct Furious 7, James Wan returns to horror for this sequel to his 2013 film The Conjuring. Vera Farmiga and Patrick Wilson return as Ed and Lorraine Warren, the real-life paranormal investigators who made a certain house in Amityville famous. Like the original, the sequel is based on another of the Warrens' cases, one that took them to Enfield, England. Also like the original, it's only loosely based on the facts of the case (or "facts," depending on your attitudes toward the paranormal), which should allow Wan to turn it into yet another showcase for his considerable directorial skills.
Warcraft
Director: Duncan Jones
Cast: Travis Fimmel, Paula Patton, Ben Foster, Dominic Cooper
A long, long in-the-works adaptation of the popular game, Warcraft pits humans against orcs in a fight for survival. It's unclear whether viewers are hungry for yet another orc-filled sword-and-sorcery fantasy movie, and it's not like game adaptations have the greatest track record. On the other hand, this one's directed by Duncan Jones, who directed the great Moon and the not-as-great-but-still-pretty-good Source Code, which could help set it apart.

Now You See Me 2
Director: John M. Chu
Cast: Jesse Eisenberg, Mark Ruffalo, Dave Franco, Lizzy Caplan
A bigger-than-expected hit in the summer of 2013, Now You See Me walked an all-star cast through a fairly silly story about heist-loving magicians and the sleights of hands that keep them in business. Audiences didn't seem to mind that the movie didn't really play fair, using elaborate special effects to create physically impossible "illusions." The Spanish Prisoner it was not, in other words, but it went down easy, leading to this sequel which reunites most of the original cast (Lizzy Caplan subs in for Isla Fisher and Daniel Radcliffe and others join in) while bringing in new director John M. Chu (a veteran of the Step Up series and last fall's Jem and the Holograms).
June 17
Finding Dory
Director: Andrew Stanton
Cast: Ellen DeGeneres, Albert Brooks, Diane Keaton, Eugene Levy
Pixar and sequels: Sometimes you get Toy Story 2 and 3, other times you get Monsters University or, shudder, Cars 2. Where will Finding Dory fall? It's tough to say, though the involvement of original writer/director Andrew Stanton (returning to Pixar after the troubled-but-very-defendable live-action venture John Carter) suggests cause for optimism. This time out, it looks like the focus falls on Dory, the memory-impaired Pacific regal blue tang who provided the original with many of its best moments.

Central Intelligence
Director: Rawson Marshall Thurber
Cast: Dwayne Johnson, Kevin Hart, Amy Ryan, Aaron Paul
In this action-comedy, Dwayne Johnson plays a geek-turned-spy hero who teams up with a childhood acquaintance, a high school-hero-turned-accountant geek played by Kevin Hart. Sounds promising, and it's from the director of the crowd-pleasing comedy hit We're The Millers. The trailer suggests the humor will be extremely broad, but Johnson and Hart seem like a tough-to-mess-up pairing.
June 24
Independence Day: Resurgence
Director: Roland Emmerich
Cast: Jeff Goldblum, Bill Pullman, Liam Hemsworth, Judd Hirsch
It's been 20 years since writer/producer Dean Devlin and director/producer Roland Emmerich blew up the White House in Independence Day, helping to usher in an era of bigger-is-better effects-driven blockbusters that's still with us today (despite Emmerich bringing it to its logical conclusion with the world-destroying 2012). Can a sequel compete in a summer movie landscape it helped create? That's a big TBD, especially without original star Will Smith around to provide the post-kill quips. Points for bringing back Jeff Goldblum though. (Points docked for not opening on the weekend before July 4th.)

Free State of Jones
Director: Gary Ross
Cast: Matthew McConaughey, Gugu Mbatha-Raw, Keri Russsell, Mahershala Ali
Gary Ross' first film since The Hunger Games examines the life of Newton Jones, a Mississippi farmer who took arms against the Confederacy during the Civil War and later married a former slave, defying laws against mixed-race marriages. McConaughey plays Jones and the terrific Mbatha-Raw co-stars as his eventual wife in what could be a thoughtful alternative to that other war movie opening this week. Factor in that Ross is perennially underrated and this could be the summer's sleeper.
Tomorrow: Check back in for a look at July and August's releases