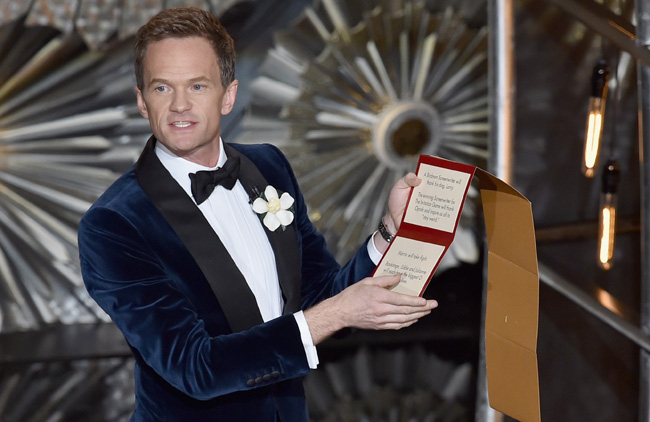 Despite the best efforts of Neil Patrick Harris and a few standout musical performances, this year's Academy Awards ceremony was… kind of meh? Too many dumb dad jokes, not enough gaffes, and did anyone really care what was in that box? In fact, once again it was John Travolta that had one of the most talked about moments. So, we've rounded up some of the best Twitter reactions to last night's show, whether or not you made it through to the bitter end.
https://twitter.com/omarg/status/569711540665868288/photo/1
https://twitter.com/NicCageMatch/status/569707886525288448
Until next year, Oscars party people.