From Taxi Driver to Goodfellas, director Martin Scorsese's oeuvre is rife with crime-filled epics that, more often than not, feature the same roster of actors. Robert De Niro, Harvey Keitel, and Joe Pesci are counted among this elite group, but amazingly, Al Pacino is not — which is a fact that the upcoming Netflix drama The Irishman is set to correct. As exciting as it will be to see De Niro and Pacino onscreen together again, however, what everyone really wants to see are the results of the much-talked-about de-aging special effects.
So far, all audiences have seen of The Irishman is an early teaser featuring only audio and a list of the actors' names. (That, and a slowly falling shell casing from a fired bullet.) Thanks to the New York Film Festival's announcement on Monday that the movie's world premiere would serve as its opening event in September, though, Netflix and Scorsese were at least willing enough to release two first-look photos. Both feature Pacino's Jimmy Hoffa and De Niro's Frank Sheeran, and both may or may not feature some of that de-aging magic that Scorsese is so worried about.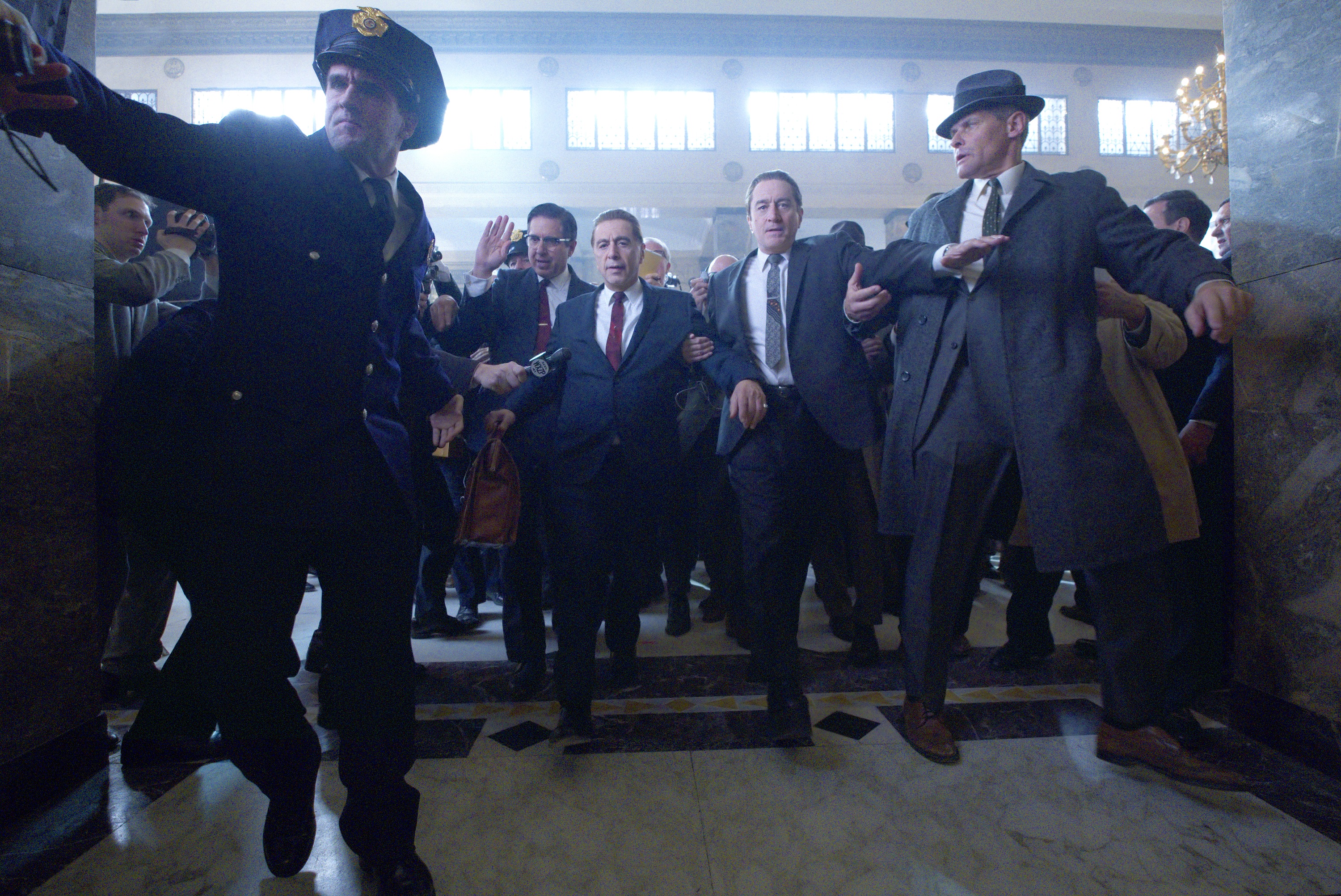 Maybe. It's difficult to tell, but judging by the closeup from the first photo above, it appears that at least some kind of smoothing or Photoshop work has been done to De Niro's face to make him look younger. (He's only four years younger than Pacino, who's 79 years old, but looks far younger in the photo.)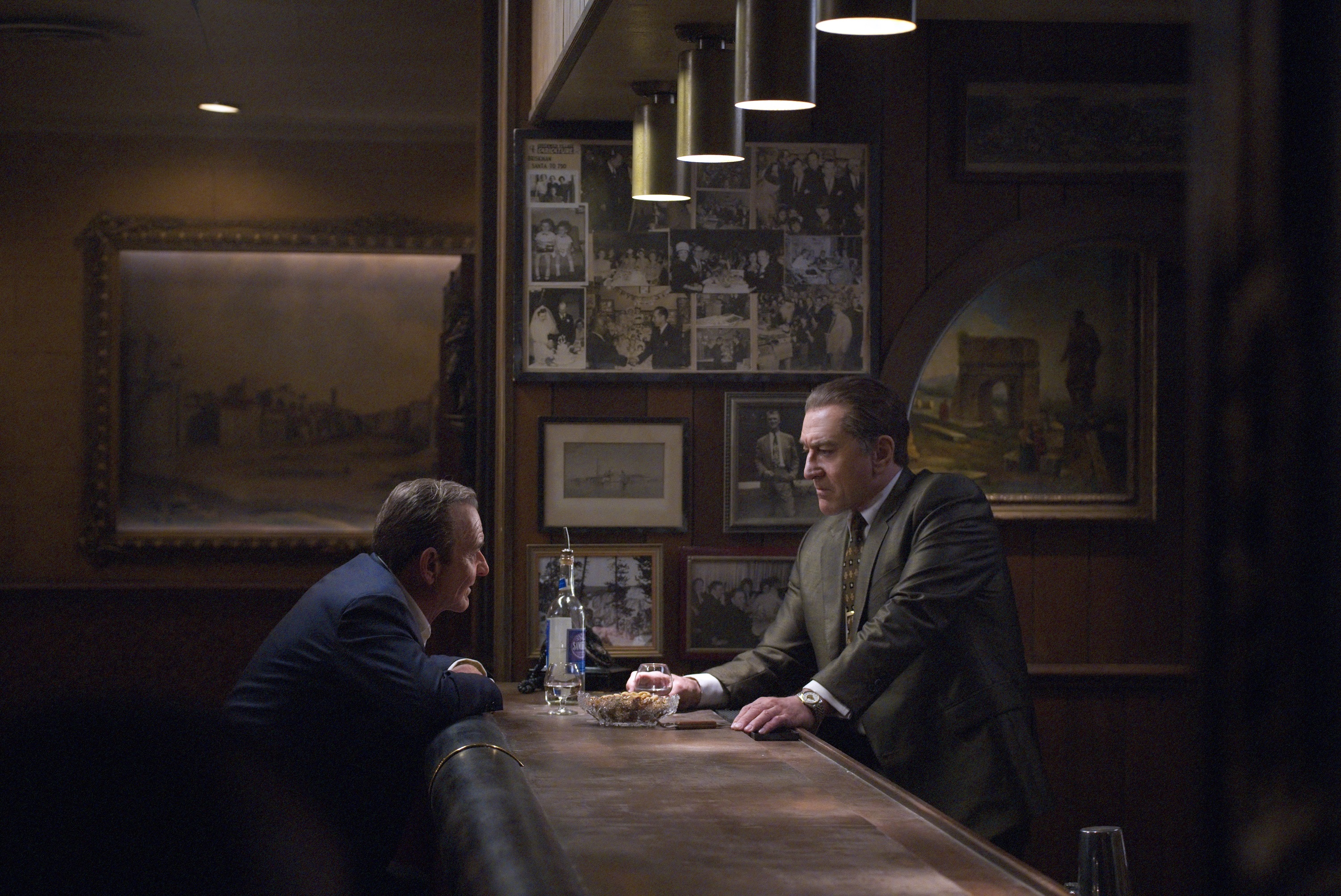 Meanwhile, the second image sees him sharing a drink with Pesci's Pennsylvania mob boss character Russell Bufalino, whose face looks to be a bit more wrinkled than De Niro's. (The latter is only a year younger than the former.)
Whether or not the de-aging effects are truly on display in these first look photos, it's at least nice to know that the movie will be coming soon. In a statement, Scorsese said "it's an incredible honor that The Irishman has been selected as the Opening Night of the New York Film Festival," which he described as being "critical to bringing awareness to cinema from around the world." The director thanked the organizers for "the opportunity to premiere my new picture in New York alongside my wonderful cast and crew."
As for Netflix subscribers, they should be able to watch The Irishman in all its de-aged glory sometime in the fall.
(Via New York Film Festival)