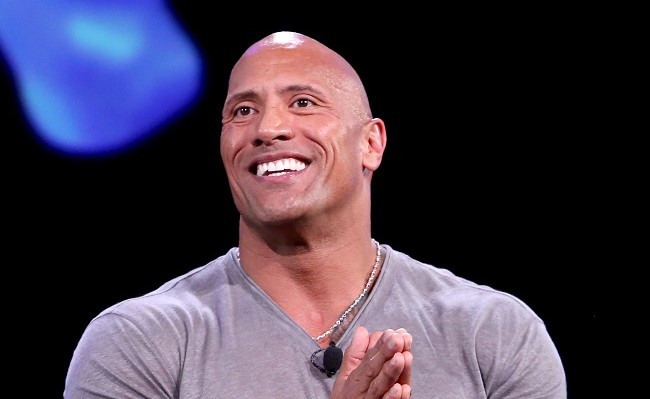 In another attempt at turning one of its classic rides into a successful movie franchise, Disney has announced that they're turning the Jungle Cruise into a movie and that it will star Dwayne "The Rock" Johnson. So if you didn't like the first part of this announcement, you're probably okay with the second part. Or at the very least, you're less annoyed by the second part.
There is no director attached to this yet, but John Requa and Glenn Ficarra (Focus) are writing the screenplay. The ride, which was an original at Disneyland and continues to endure at both the California and Florida parks, is described as follows:
"Jungle Cruise is one of the Disneyland's original rides and has a retro adventure vibe, transporting parkgoers into a mélange of African settings such as the Nile River and Congo River, encountering rhinos and hippos and headhunters along the way. There's an Amazon River section featuring piranhas."
"Retro" might be a nice way of saying there might be some subtle racism that has not aged well, to say nothing of the terrible dad jokes and puns that the creative team delightfully refuses to update. And I'm not saying I don't want to see The Rock telling bad mid-20th century dad jokes for two hours, but I have a very special spot in my heart for that. People generally don't agree with me on things like this.
Disney's track record for their ride-to-movie adaptations is certainly not consistent. They obviously hit it big with Pirates of the Caribbean (before they hit it to death), but were unable to make the same magic happen with The Haunted Mansion. Personally, I kinda think the Jungle Cruise lends itself to a good franchise, though an earlier 2011 production failed to team up Toy Story co-stars Tom Hanks and Tim Allen in an African Queen-style flick.
Can The Rock score another hit for Disney? Maybe if he can clone himself. He's a pretty busy guy, what with his upcoming turn in Pixar's Moana, Baywatch with Zac Efron, another Fast and Furious movie… Maybe we'll find out there's more than one Rock doing all these movies. Like a whole quarry of Rocks!
(via The Hollywood Reporter)