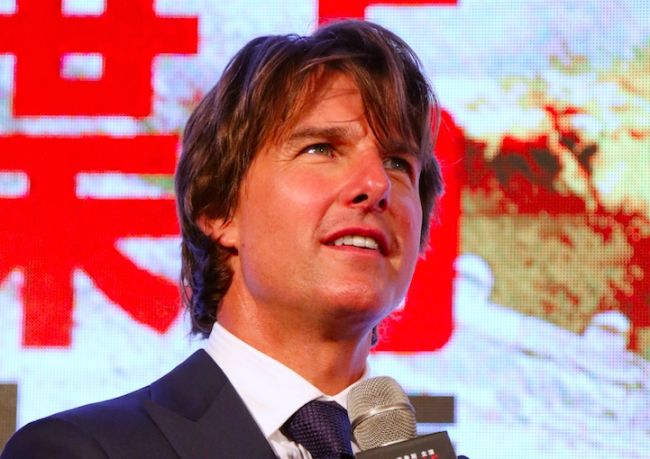 There's nothing Hollywood loves as much revivals, and it doesn't get more bringing-back-the-dead than The Mummy. You know the 1999 version with Brendan Fraser, and you're probably aware of the 1932 original with Boris Karloff as Imhotep. Now get ready for The Mummy, but with a lot of running.
Variety reports that Tom Cruise is in talks to star in Universal's reboot, "helping to launch [their] new era of monster films." Movies focused on Dracula, Van Helsing, Bride of Frankenstein, and the Wolfman will follow, in some order, with Cruise potentially being the Nick Fury-like link.
Plot details are vague other than it will be set in present day, unlike the previous three installments starring Brendan Fraser. Cruise isn't expected to produce, but will play a major part in helping develop this new franchise, sources say. Cruise's name is expected to play a large part in not only the Mummy franchise, but also in the monster universe, as it's planned that characters will have roles in other monster movies leading up to an Avengers-style tie-in film. (Via)
Jon Spaihts' script "follows Navy Seal Tyler Colt and his mission in the Iraqi desert to find a group of terrorists hiding out in a bunker." The terrorists turn out to be grave diggers, and the bunker is actually a tomb, where The Mummy is freed. It's very present day, and a radical departure from Mummy films before it. For one thing, there's no Brendan Fraser, who can't even be Tom Cruise's stunt double. For another, there might be a female Mummy.
I hear good things about this newcomer, Brenda Fraser.
(Via Variety)