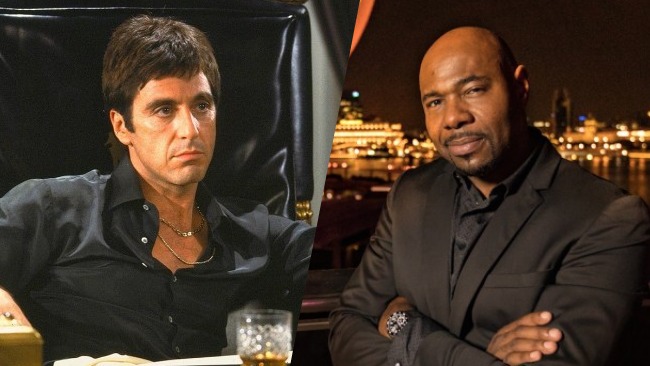 Considering that we're still deep in the seemingly never-ending motion picture remake gold rush, it does seem a little a weird that the 1983 Brian De Palma classic Scarface hasn't been given an update or six. (Heck, Scarface itself is a remake.) As dorm rooms have shown for decades, it's not like the Scarface "brand" has been shy about the occasional cash-in. The truth is there's been a push to revive Scarface for quite a while now, but a new report suggests that director Antoine Fuqua is circling around the project.
According to Deadline, the Training Day helmer is in talks with Universal for a re-imagining for the film. The project is reportedly an update on the previous film that keeps the immigrant rags-to-riches story, but thrusts it into modern day Los Angeles. Suicide Squad writer-director David Ayer and Donnie Brasco scribe Paul Attanasio both had cracks at previous drafts of the script, and last year it was reported that Straight Outta Compton screenwriter Jonathan Herman was tapped to handle the rewrite.
Even if Fuqua elects to pass on the film, moviegoers will still have the opportunity to observe the director's remake skills. The Fuqua-directed update of The Magnificent Seven is set to premiere at the Toronto International Film Festival next month.