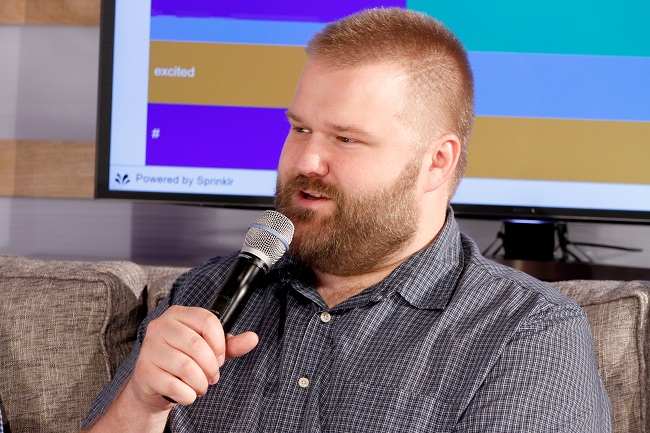 The latest edition of "Why the hell is this happening?" features Paramount's much-publicized desire to expand the Transformers film franchise into a shared universe of films a la Marvel. Yes, it's really happening, and yes, writer's room organizer Akiva Goldsman has put together a mostly all-star team of players to help Michael Bay et al. get the job done. At least, by 2017.
Deadline broke the news earlier today with a list of names — some known, and some incredibly surprising:
Goldsman's four-team roster features some of the top names in sci-fi, I've learned: Walking Dead creator Robert Kirkman, Iron Man scribes Art Marcum & Matt Holloway, Pacific Rim 2's Zak Penn and Amazing Spider-Man 2 and Lost's Jeff Pinkner. I'm hearing the ink isn't even dry on the deals, but that is a major-league lineup to join Goldsman, who is spearheading it all for the studio, Hasbro, Spielberg and Bay (Bay and Goldsman were college buddies at Wesleyan). More writers will be added.
Um, what? The blessed, wonderful, and sometimes tear-inducing man who brought the graphic world of Rick Grimes to the small screen on AMC — Robert Kirkman himself — is going to write a Transformers spin-off? Yes, yes he is.
So is Zak Penn, the man who wrote X-Men: The Last Stand. (In Penn's defense, he also wrote X-Men 2, the pre-Edward Norton draft of The Incredible Hulk, and the pre-Joss Whedon draft of The Avengers. Okay, it's kind of a defense.)
Throw in the mixed bag of talents behind such stalwart (and screwy) comic book and sci-fi franchises like Pacific Rim, The Amazing Spider-Man, and Marvel, and you've got yourself a brand-spanking-new team of writers. At least, "new" in the sense that they all haven't necessarily worked together before.
(Via Deadline)