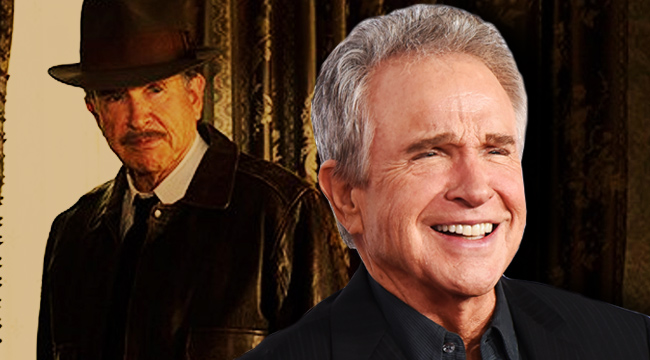 Warren Beatty is a Hollywood legend, so there really isn't a lot needed here in the way of introductions. Though, it's worth nothing that until the new Rules Don't Apply, Beatty hasn't been in a movie in 15 years and hadn't directed a movie since 1998's Bulworth (which, as it turns out, was a movie before its time).
In Rules Don't Apply – a film Beatty has been working on for decades – Beatty plays Howard Hughes. Beatty has long been (as he puts it) "amused" by Hughes' exploits and wanted to put together a film that was both about Hughes and about the Hollywood of the late 1950s that Beatty remembers when he first broke through. Lily Collins and Alden Ehrenreich play characters who are both on Hughes' payroll — she's a starlet and he's a driver. When a romance develops between them, they must hide it from the mysterious Hughes because such things are not allowed under their employer.
We spoke to Beatty about why it took so long for him to make his Howard Hughes film. Also, Beatty explains why Bulworth wasn't so much a film about a Donald Trump-like candidate, but more of a Bernie Sanders-type. Also, Beatty shares a story about how he wanted Muhammad Ali to play the lead character in his 1978 film Heaven Can Wait, but eventually had to play it himself. (This is the thing about talking to Warren Beatty: He's got an almost unlimited amount of stories and, if time allowed, I could have sat there all day listening to them.)
How are you doing?
I would be the last to know. How are you?
I spoke to your wife at an event last week and she said she was going to kill you if you didn't finally make this movie.
You're right. And as Nixon would have said, "That would have been wrong."
Why did it take so long?
I would say the primary motivating factor was that for a long time I wanted to make a movie about the Hollywood I came to in 1958. And having grown up in a Southern Baptist atmosphere in Virginia, and then spending a little time in New York, and then coming out to California, I wanted to reflect on it and have some fun with it. I wouldn't say I was "fascinated" by Howard Hughes. I would say I've always been amused by Howard Hughes. Because all of the stories I would hear about him made me laugh. I thought he was a good example of a symbol of business and capitalism.
And you never met him.
I never met him. But I like to think I met everybody who ever had met him, because I always got a big laugh out of all the stories I'd hear about him.