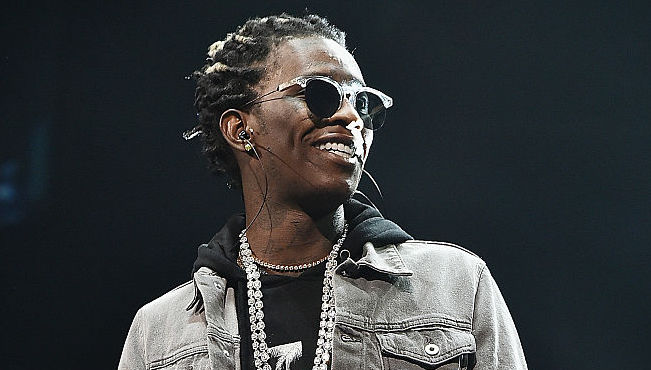 In the wacky, wild world of Young Thug, there are no limits to the possibilities of what he might do. His latest, unpredictable move is to launch his very own record label, YSL Records. Yes, Thugger will now be calling the shots and be someone's boss. Imagine that.
Young Thug informally announced the move via his SnapChat by taking his followers inside the office's of his label home, 300. One of the clips feature company co-founder speaking with the staff on what YSL means in the big scheme of things. "The most important thing I could say to all of you guys is not whether it was 300 or YSL—look at the guy who committed to us every single day." Liles said. "Always standing 300 with us. Him starting a new venture is going to take us to a different mindset. He's not just an artist in this particular case."
Thug has always shared a testy but strong relationship with 300, especially with co-founder Lyor Cohen, who's also featured in the Snap story briefly as he and Thug simultaneously film each other with their phones. Cohen's shown Thug tough love that's perhaps paying off now. The "Digits" rapper really grew into his own with his latest album, Jeffrey, and now he's got a new a label to call his own.
Who knows what his first order of business will be but he'd be wise to get his sisters Dora and Dolly to sign on the dotted line expeditiously since their Family Ties mixtape was rather good. That or he should find a way to wrangle Lil Wayne from Birdman to release Tha Barter 6. Hey, it's Thug so anything could happen.