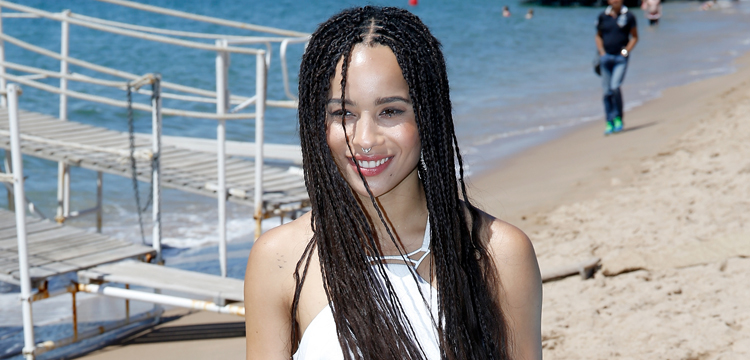 Zoe Kravitz may be celebrity offspring, but that doesn't mean she's had an easy time landing film roles. The daughter of Lenny Kravitz and the stunning Lisa Bonet sat down with Nylon magazine to promote her roles in Dope and Mad Max: Fury Road. During the interview, Kravitz revealed how she couldn't even score an audition for The Dark Knight Rises. Producers wouldn't let her read for the role, and the reason why may surprise you:
"In the last Batman movie, they told me that I couldn't get an audition for a small role they were casting because they weren't 'going urban.' It was like, 'What does that have to do with anything?' I have to play the role like, 'Yo, what's up, Batman? What's going on wit chu?' "
Zoe Kravitz, who hails from Dominican and Jewish-American ethnicity, doesn't specifically mention which role she wanted, only that it was a minor role. She may have wished to play Catwoman's pick-pocketing roommate, Jen. The role ended up going to the the very fair-skinned Juno Temple. With a recent uptick of scrutiny over how Hollywood treats race in the casting room, Zoe's disclosure can only further the conversation.
(Via Nylon)