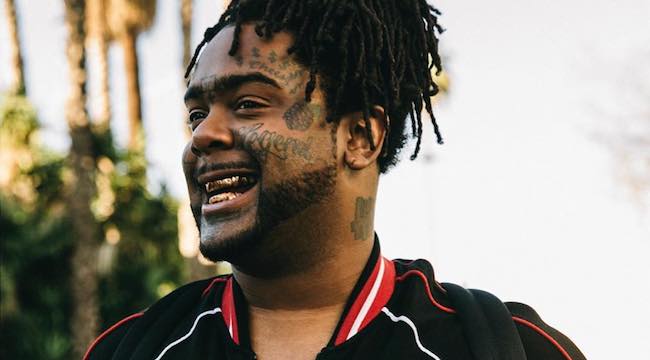 Reports are surfacing that the controversial California rapper 03 Greedo has been sent to jail. The rapper, who achieved acclaim for his recent project "The Wolf Of Grape Street," has been making headlines recently.
First, he decided to jump on Li'l Xan's attention-grabbing gimmick and co-sign on the rapper's negative statements about Tupac with more than a few choice words of his own: "Tupac was a bitch ass n—a," he told Billboard back in March. Later that same month he would tweet that his fetish was sleeping with lesbians and tomboys. He then went on to explain exactly what he meant by the statement before drawing much ire from many in the queer community. Finally, earlier this month he responded to the new J. Cole album with a simple tweet that got hip-hop Twitter all stirred up.
It was also over on Twitter that Cardo claimed Greedo had been arrested.
The tweet doesn't mention any specific charges, or the sentencing itself. In fact, the internet doesn't have any answers as to why or for how long Greedo has been locked up. The closest thing we got to confirmation was cryptic a tweet from the official Greedo account earlier today where he revealed he had been sentenced and promised more music on the way.
Whether or not this is another publicity stunt or a real situation remains to be seen. However, if Greedo really is in jail, perhaps he can find comfort in music made by rappers who came before him who also found themselves behind bars.