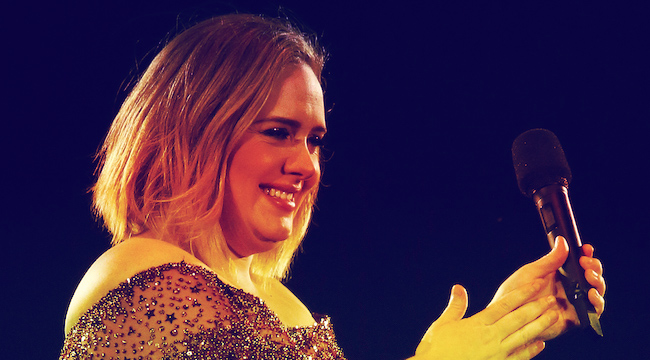 Adele's generosity knows no bounds. The British singer continued her string of good deeds last week by hosting a group of children victimized by June's tragic Grenfell fire for a private screening of the film Despicable Me 3.
The event was arranged through an educational charity that was established in the wake of the June 6 fire that claimed the lives of 80 people, according to E! News.
"It was very intimate," one attendee told E! following the event at London's Whiteleys cinema. "All we knew as we boarded the fancy coach that there was a special screening just for us. We didn't even know there was a special guest."
Adele's connection with the Grenfell tragedy dates back to the very beginning. In the wake of the horrifying incident, she was spotted hugging people and comforting the victims of the fiery blaze. She's also kept a relatively low profile since announcing in June that she would be cancelling the last two dates on her tour due to damaged vocal chords and telling a crowd that she may never perform live again due to the consistent damage.
Since the June fire, efforts to maintain housing for those displaced by the blaze have been met. Most of the people who lost everything in the Tower fire were moved into luxury apartments. At least for a night, the kids who suffered through that tragedy could smile and laugh with one of the biggest pop stars in the world.