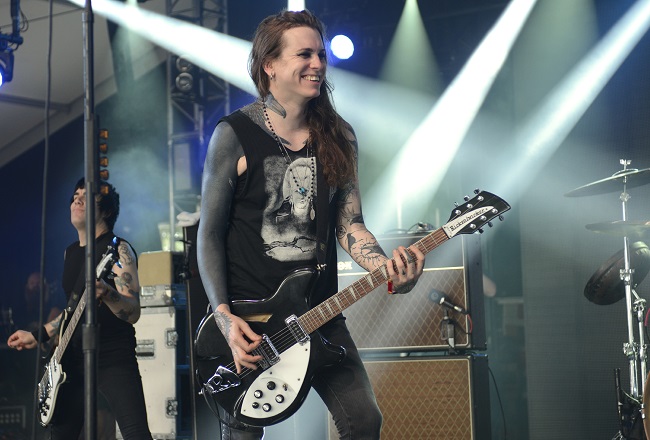 Even Marc Maron's detractors can't help but admit that he is on fire lately. The comedian and 'WTF' host snagged the biggest interview of his career earlier this month when he sat down with President Barack Obama. That's a hard act to follow, but his interesting interview with Laura Jane Grace of Against Me! comes close to matching the POTUS chat.
LJG famously transitioned to living as a woman and documented the experience on Against Me!'s latest album, Transgender Dysphoria Blues. In her interview with Maron, she explained what it is like being an openly transgender punk-rock singer.
"People in the punk scene are, in general, kinda homophobic," she said, before adding that she was shocked at the support she received. "[A lot of] punks have been really supportive and really cool. There have been a couple dicks. Don't read the comments."
Grace also detailed other difficulties she has experienced in her life, including a currently pending divorce from her wife.
The whole thing gets pretty heavy, and Grace admitted that she attempted suicide with "pills and alcohol" a year after coming out as trans.
Maron, for his part, is an open interviewer. He laid out several of his own misconceptions about trans people to Grace, who corrected him, and he started the show with an honest monologue on his own inherent prejudices.
Give the whole thing a listen over at Maron's website.