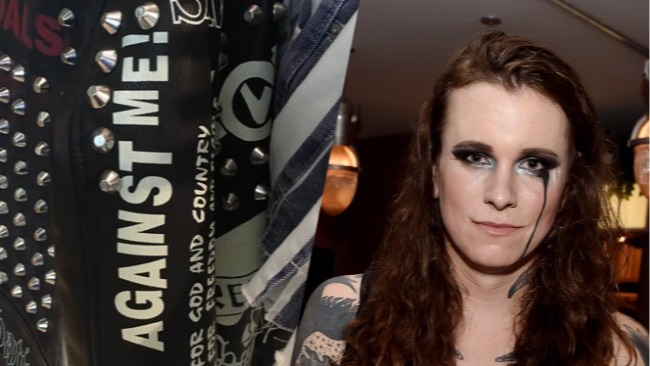 Would you like to buy a $700 Against Me! jacket? Don't worry if you said no. The band isn't nutty about this development either.
Spin reports that Topshop is currently selling a jacket featuring the names of iconic punk bands. The Vandals are namechecked on this bit of wardrobe (minus a "The"), as well as Against Me! which certainly raised some eyebrows.(There's even a "Refuse" which is a tad close to Refused.) It's sort of like if someone were commissioned to make a "punk" jacket while they were sleepwalking. If the combination of Against Me! and an expensive Topshop arm covering device seems strange, part of the blame can be directed at Topshop for not getting the band's permission before plopping Against Me! on an expensive jacket.
"Hey @Topshop, you're selling a $700 leather jacket with my bands name on it and you have no permission." wrote frontwoman Laura Jane Grace on Twitter. "Not cool."
That does seem like a sensible policy. It looks like the style the UK fashion retailer was going for is a grab bag of punk things, so why not avoid the headache and replace "Vandals" and "Against Me!" with "oooh look at this punk garment" and "aren't I quite the rebel?" Just a thought.
This isn't the first time Topshop has run into trouble with recording artists and their likeness. In 2013, Rihanna took Topshop to court and won in her legal battle over the use of her image on an oversized jersey. No word yet on how Against Me! will elect to approach this situation.
(Via Spin)