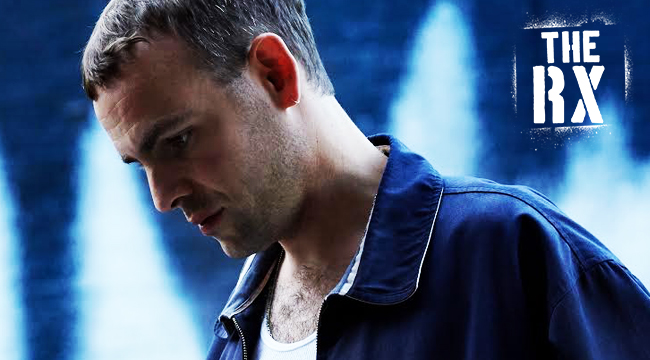 The RX is Uproxx Music's stamp of approval for the best albums, songs, and music stories throughout the year. Inclusion in this category is the highest distinction we can bestow, and signals the most important music being released throughout the year. The RX is the music you need, right now.
At the turn of the 20th century, ambitious young artists were obsessed with sequestering themselves until they produced the Great American Novel. One hundred years later, the focus for hungry strivers had shifted to the Great American Indie Rock Album.
In 2006, around the time that Justin Vernon squirreled away to the mythical cabin in northern Wisconsin that produced Bon Iver's landmark debut For Emma, Forever Ago, Damon McMahon was in the Catskills recording his first album as Amen Dunes. As McMahon recalled almost a decade later, he had retreated to upstate New York after putting out an album styled in the mode of his boyhood classic-rock heroes: Bob Dylan, Neil Young, and The Band. "I didn't know what my own voice was, so I would just imitate what I liked, I think," he told Interview magazine in 2014. Apparently, critics noticed how derivative his album was at the time, as "the media trashed the shit out of it, said I sucked terribly. I was like, 'I never want to be in New York City again.'"
As Amen Dunes, McMahon deliberately played down the bravado of his influences, instead favoring a dreamier, more shambolic approach that was classified as freak folk, even though his music wasn't especially freaky or folky. It was just introverted to the extreme, made without thought or concern for the outside world, like an internal monologue composed of wandering half-thoughts and inscrutable references.
Over the years, McMahon has sidled closer to making something grander and more accessible. His songs grew tighter and more conventionally beautiful, and his persona less enigmatic. He described his 2014 LP Love as "my Astral Weeks," alluding to Van Morrison's intensely spiritual jazzy-folk masterpiece, a sign that McMahon was once again comfortable nodding at FM-radio greats. But Astral Weeks wasn't Morrison's commercial breakthrough — his next album, Moondance, is the one that became a makeout classic.

While promoting Freedom, Amen Dunes' first album in four years, McMahon has said that his primary influence was "really, really good mainstream music," mentioning a bevy of popular '80s and '90s favorites from the rock and electronic worlds, including Nirvana, Oasis, Tom Petty, Aphex Twin, and Massive Attack. He has also talked up "the most mathematically perfect of all musicians": Bob Marley, The Beatles, Bob Dylan, and Michael Jackson.
Studying the greats paid off: Replacing rustic contemplation with a sinewy, sleekly seductive melange of relentless motorik beats and wiry electric guitars, Freedom is both an intimate singer-songwriter record and a hypnotic, star-gazing epic that positively soars with romantic uplift. What's most striking is the sense of perpetual motion — Freedom moves with unprecedented insistence for an Amen Dunes record. No cabin could possibly contain this music. McMahon hasn't merely stepped away from seclusion and into a larger world; he has launched himself, thrillingly, into the stratosphere.
As an album title, Freedom signifies an escape from recent pressures in McMahon's life, which include a troubled relationship with his father and his mother's terminal cancer prognosis. McMahon writes thoughtfully about his parents in songs like the brilliant sorta-anthem "Believe," which opens with a mournful meditation on mortality and the crushing weight of adulthood in the wake of your parents leaving you. "When I was a kid I was afraid to die," McMahon sings, "but I growed up now."
But more often than not, the music is more eloquent than the lyrics on Freedom. McMahon has liberated himself from the meandering, internalized sounds of Amen Dunes' previous records, using propulsive guitars and repetitive rhythms to create an exhilarated elation that approximates religious euphoria. Instead of dwelling on his own pain, McMahon is spellbound by the power of pop music to put you square in the middle of the most immediate moment. He sounds mesmerized, and he wants to mesmerize you, too.

Backed by the usual core of Parker Kindred and Jordi Wheeler, McMahon's most crucial new collaborator on Freedom is Steve Marion, an eclectic guitarist from New Jersey who records under the name Delicate Steve. On his own albums, Marion is capable of shredding in the manner of old-school guitar heroes, but he tends to be more concerned with exploring the instrument's unique sonic textures than showing off. In the liner notes of Freedom, McMahon likens Marion's playing to swamps and sunrises on "Believe," an "interstate dream" on the luminous "Dracula," and a windmill on the title track, which concludes with a stunning 55-second coda that recalls Bryan Adams' moody mid-'80s AOR staple "Run To You."
With Marion's understated but assertive guitar acting as the album's focal point, Freedom recalls the arena-ready, widescreen sweep of U2 or The Verve, particularly on slow-building mood pieces like "Blue Rose" and "Miki Dora" that seem like they could explode at any moment into a huge chorus backed by a 100-piece orchestra. And yet McMahon never quite goes to that bombastic place, opting instead to exhale the tension more slowly and methodically. It's also possible that he's working his way up that 100-piece orchestra on the next record. After Freedom, the sky's the limit for Amen Dunes.
Amen Dunes' Freedom is out on March 30 on Sacred Bones. Buy it here.