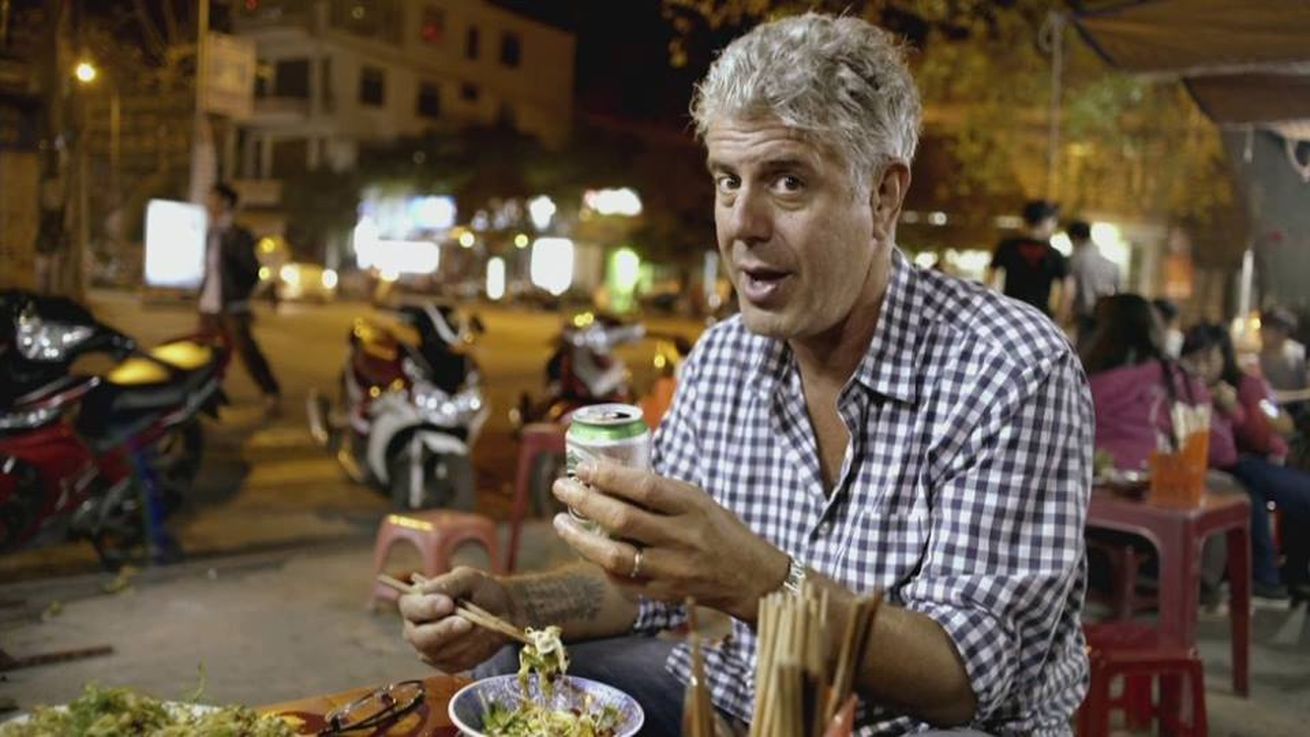 Anthony Bourdain was, by all accounts, a very good cook, and yet it was his skill with a pen that first endeared him to the hearts of millions of people around the world, first with his warts-and-all autobiography Kitchen Confidential, and later through his many follow-up books, articles, and self-scribed television voiceovers. Long before his untimely death earlier this year, Bourdain reached for his pen once again to write a truly heartwarming letter to Queens Of The Stone Age's frontman Josh Homme after the pair filmed an episode of his series No Reservations together, which the latter shared on social media today.
Apparently, while filming together in 2011, Bourdain visited Homme's Rancho De La Luna and shot a scene where he smashed the singer's guitar. This didn't sit well with the younger Homme, and thus the letter where Bourdain tried to set everything straight for her. He began by explaining to Camille Homme that the scene was actually an homage to a classic comedy Animal House, adding, "That in fact, that was not Daddy's real guitar and that we were both just playing around. In real life, Daddy would have been very angry with me were I to do such a thing – and as he is a large man, I strongly suspect I would not still be here to write this letter." This is probably true.
Homme shared Bourdain's letter through the official Queens Of The Stone Age social media channels, addressing it to Bourdain's daughter Ariane, writing, "Tony, I miss you bad. Once, Camille was so mad at you. She was defending me. & So were you. Defending me. As we had done & would do many times over the years for each other. & you, with great care, such empathy, such sweetness… you apologized to a little girl who was defending her daddy. Ariane, this was your father. Humbly yours, Joshua."
You can read the entire letter above.