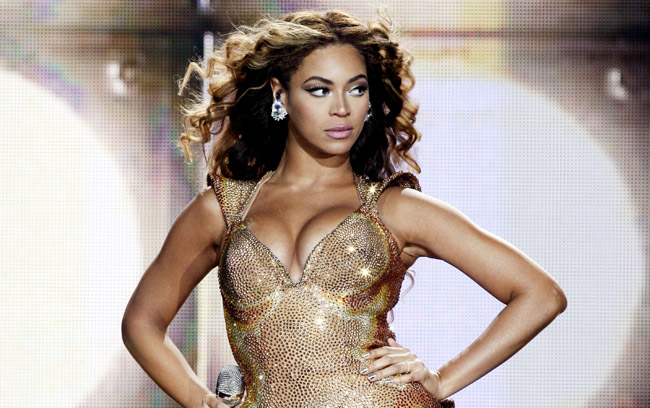 F. Scott Fitzgerald famously said that "there are no second acts in American lives." Don't tell that to these musicians, who've had second — and sometimes third and fourth — acts. This is a club of re-invention and re-imagination; of starting over and emerging from one act to enter another. Not only that, but they're experiencing as much, if not more, success than the first time around. It's tough enough to score big with one musical endeavor, let alone a second.
Below are the 20 best "second acts" in music history.
Before we start, it should be noted that these rankings were based on the following criteria:
The musician's first act should be finished, or, at the very least, on its last legs (artists who have reunited with their first act are fair game).
A degree of difficulty (i.e. changing styles and/or instruments from one act to another).
The second act doesn't have to be as popular as the first, but it should be close, and preferably should be more popular.
We're only discussing music here, so musicians who have gone on to successful careers in other mediums — Mark Wahlberg (bad rapper > occasionally good actor), Steven Van Zandt (E Street Band > character actor), and Vanilla Ice ("rapper" > home improvement specialist) — do not qualify.
Now, the rankings…
20. Cee Lo Green (Goodie Mob > Gnarls Barkley > solo)
Green went from hob-nobbing with Outkast in the early '90s to eventually working with the producer Danger Mouse as the duo Gnarls Barkley, made famous by their hit "Crazy." Green parlayed his success in Barkley into a revived solo career (see: "You, F*ck") and a role as judge on the first three seasons of The Voice.
19. Chris Cornell (Soundgarden > Audioslave)
For a hot minute after Soundgarden disbanded in 1997, Cornell embarked on an ill-advised solo career. His real second act, though, was when he teamed up with the former members of Rage Against the Machine to form Audioslave. The band survived the burden of their terrible name to make commercially successful, if not critically adored, music. The band had two platinum albums (their self-titled debut went triple platinum) before Cornell quit, going back to his solo career before reuniting with Soundgarden in 2010.
18. Darius Rucker (Hootie & the Blowfish > solo)
Did you know that in between doing the Hootie thing (which, by the way, produced one of the most popular albums of all-time) and then the country thing (he has one platinum album and two golds since going country), Rucker released a R&B album? He did. But I don't care. I love his version of "Wagon Wheel."
17. Dave Mustaine (Metallica > Megadeth)
Mustaine was an original member of Metallica, but his penchant for hard drinking and heavy drug use led to his abrupt firing in 1983. And by abrupt, I mean they dropped him off at Port Authority in New York City, where they were recording their debut album, Kill 'Em All, and sent him home to California on a Greyhound bus. After a brief stint working as a telemarketer, Mustaine set out to form Megadeath, who are still active, having put out 14 studio albums (their last was 2013's Super Collider), six of which have gone platinum.
16. Peter Hook (Joy Division > New Order)
Fun fact: Hook was briefly a suspect in the Yorkshire Ripper case.
Spoiler Alert: He wasn't the Yorkshire Ripper.
He did, however, go from seminal British post-punk band Joy Division to the more new-wavey New Order, managing to be in two bands with incredible legacies.
15. Eric Burdon (The Animals > War)
If nothing else, Burdon gets points for range. Not many singers could go from "House of the Rising Sun" to "Spill the Wine."
14. Jeff Tweedy (Uncle Tupelo > Wilco)
Tweedy's two acts aren't exactly as diverse as Burdon's, but they were both relatively successful and influential in the world of alt-country. Being in one pseudo-legendary band is an accomplishment in its own right, but being in two is definitely an achievement. Wilco has become a staple, dutifully releasing albums and touring to their dedicated fanbase, and Tweedy has also become a relatively in-demand producer. Wilco has never gone platinum (and just once gold), but Tweedy's reputation as an artist is sterling, and the band has been nominated for six Grammys, winning two.
13. Damon Albarn (Blur > Gorillaz)
If not for the recent news of Blur's reunion (which serves as points deducted here), Albarn would be ranked higher. He went from one of the more popular Britpop bands of the '90s — Blur was a one-hit wonder to the U.S. mainstream, but their legacy around the world is better appreciated — to the wildly original, genre-defying project, Gorillaz, who were a little more renowned on this side of the pond, winning a Grammy in 2006 for Best Pop Collaboration with Vocals. Albarn has also released a couple solo albums, recorded with Danger Mouse under the name The Good, the Bad & the Queen and briefly played with Flea of the Red Hot Chili Peppers in the quasi-afro beat project Rocket Juice and the Moon.
12. Ringo Starr (The Beatles > solo)
Following the dissolution of The Beatles, Ringo made a nice little career for himself, sitting in on his friends' albums and touring with Ringo Starr and His All-Starr Band. He was inducted into the Rock 'n Roll Hall of Fame this year as a solo artist. He's put out 18 solo albums so far, one of which went platinum, with two others going gold. He also had two No. 1 hits in "Photograph" and "You're Sixteen."
11. Neil Young (Buffalo Springfield > Crosby, Stills, Nash & Young > Crazy Horse > solo)
I saw Neil Young with Crazy Horse once. It was a religious experience. But looking back, what's crazy is how rock 'n roll it was, especially when you go back and listen to Young's old stuff with either Buffalo Springfield or CSNY. Young really is one of those wild-card musicians, in that you never know what he's going to do next. His next album could be folk, rock, some weird collaboration with Jack White or something we can't even think of. Props to Young for keeping us on our toes.
10. Tie: George Harrison (The Beatles > solo), John Lennon (The Beatles > solo)
Leave it to the most talented band ever assembled to spawn four incredibly talented and diverse solo careers. Harrison's brilliant All Things Must Pass went six-times platinum, and he added another platinum record and six gold ones to his legacy before passing away in 2001. Lennon put out 11 solo albums, including the triple-platinum Double Fantasy and double-platinum Imagine, with another five gold albums. Of course, Lennon's solo work is also critically lauded, probably moreso than any other post-Beatles career.
9. Paul Simon (Simon & Garfunkel > solo)
If Simon hadn't discovered the rhythms of Africa for albums like the five-times platinum Graceland, he still would have had a great career post-Simon & Garfunkel. But, thankfully, he did because it made his later years infinitely more interesting.
8. Jimmy Page (The Yardbirds > Led Zeppelin)
Page essentially jumped from one successful English rock band to another when he left The Yardbirds in 1968 and formed Led Zeppelin shortly after. I would like to point out that guitarists in The Yardbirds are like pitchers for the '00s Oakland A's… they just kept producing them (in addition to Page, there's Eric Clapton and Jeff Beck). Yet, just like the A's, The Yardbirds were never able to get over that hump and really achieve success, while their most talented players went on to find success in on other projects.
7. Eric Clapton (The Yardbirds > Cream > solo)
Eric Clapton had an amazing run hanging out with super groups, whether it was The Yardbirds, Cream, or Derek and the Dominos. To follow all of that up with a lengthy and legendary solo career is amazing. I'm not a big blues fan, but I can't get enough of Clapton's version of "Before You Accuse Me" from his MTV Unplugged appearance. Which brings up another point: Not only did Clapton succeed as a solo artist, he did it in two different styles, starting out as a blistering blues player before taking a detour into a "slowhand"  phase, marked most prominently by that Unplugged performance. By the way, that Unplugged album won six Grammys, went diamond (more than 10 million copies sold), is one of the top 100 best-selling albums in U.S. history and helped spread "Tears in Heaven."
6. Paul McCartney (The Beatles > Wings > solo career)
Winner: Most Successful Post-Beatles Career! I don't think much more needs to be said about McCartney's influence. The only reason he's not higher on this list is the simple fact that it's really hard to top being in The Beatles; McCartney's career after that was stellar, but the bar was already set impossibly high. You can only go down after being in probably the most famous, successful and critically beloved group in popular music history.
5. Dr. Dre (N.W.A. > solo > producer)
Even if we're still waiting for Detox, Dre has done enough here. He followed up his stint in the hugely innovative and influential N.W.A. with a solo career that included the triple-platinum The Chronic, seven-times platinum 2001, and a slew of hit singles. He also went on to mentor Eminem and 50 Cent, both of whom have been so successful, you might have heard of them, too. And while he's always been known as a brilliant producer, he's spent the latter days of his career sitting behind the boards on some huge singles, not just from Em and 50, but across popular music.
Oh, and he gets bonus points for becoming a headphone mogul (hey, that's still technically a music job, right?).
4. Justin Timberlake (NSYNC > solo)
The odds are not good when it comes to finding solo success after being in a boy band, but Justin Timberlake is an outlier. What can I say? He's a cultural force.
3. Dave Grohl (Nirvana > Foo Fighters)
Grohl is one of the few members of this club to re-invent himself in his second act, stepping out from behind the drums in Nirvana to become the frontman for the Foo Fighters. That's impressive, especially considering that those are perhaps the two most popular rock bands of the last 25 years. When Kurt Cobain killed himself, it didn't seem likely that any band, let alone one led by its drummer, could ever match Nirvana's heights. But commercially, Foo Fighters are the closest rock band this generation has to iconic, long-lasting, stadium-filling status, and their first few albums are critically revered, too.
2. Beyonce (Destiny's Child > solo)
I can't be the only one who frequently forgets that Destiny's Child was a thing, let alone a thing involving Beyonce. I usually just assume she appeared one day. You know, like Superman. Destiny's Child was a good, popular group, but Beyonce has used her solo career to establish her legacy as one of the most successful musicians ever. She's the rarest case of an artist being incredibly popular while raising the stakes artistically for herself and everyone else chasing her.
1. Michael Jackson (Jackson Five > solo)
Years from now, we'll have to convince ourselves that Michael Jackson was a real person and not some kind of figment of our imagination, and the further we get from his career, the crazier it will seem. Putting aside the controversies that followed him and focusing strictly on the music, there will never be a second act like Michael's.