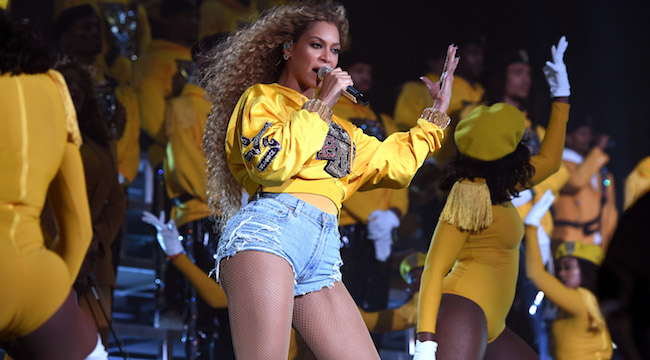 After giving a monumental Coachella performance, Beyonce kept the giving spirit alive by announcing her Homecoming Scholars Award Program for the 2018-2019 academic year, which will award one student from four schools (Xavier University, Wilberforce University, Tuskegee University, and Bethune-Cookman University) a $25,000 scholarship through her BeyGOOD foundation. What makes this even more special is the fact that all four schools are Historically Black Colleges and Universities, which are "institutions of higher education in the United States that were established before the Civil Rights Act of 1964 with the intention of primarily serving the African-American community."
Now, Google is teaming up with the Queen to grant $100,000 more in scholarships to students at Texas Southern University, Morehouse College, Grambling State University and Fisk University, which are also HBCUs.
"Partnering with organizations like Google.org in support of HBCUs is our way of elevating cultural touchstones that paint a clear picture of excellence and opportunity through diverse education," Ivy McGregor, Director of Philanthropy and Corporate Relations at Parkwood Entertainment, which houses BeyGOOD, said in a statement. "We challenge other businesses across the country to join us in this commitment to higher education and investment in the future."
This isn't the first time Bey has given the gift of education. Last school year, she ran the Formation Scholars Program, which was for "female incoming, current or graduating students pursuing studies in creative arts, music, literature, or African-American studies" at participating universities.