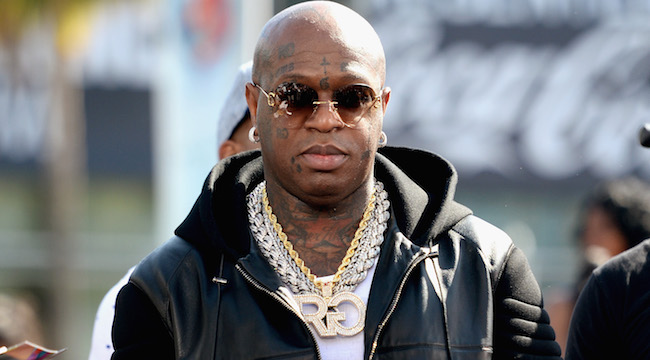 Cash Money Records mogul Brian "Birdman" Williams has long held a reputation for not paying up on his debts. Longtime collaborators like DJ Khaled, Lil Wayne, and a number of producers on Cash Money projects have complained about his refusal to pay on contracts in a timely fashion (or at all, really), but now it looks like that tendency is coming back to bite him in a big way. Last week it was reported that he'd defaulted on a $12 million dollar loan using his Miami mansion as collateral, but his situation just went from "bad" to "maybe I'd better flee the country" in just 8 days since then.
According to the South Florida Business Journal, EMG Transfer Agent, the company that currently hold the mortgage on his house, has filed a foreclosure lawsuit to receive the money back with interest. They also included an office building where Williams houses his Hit Factory Criteria Recording Studios, and which the rapper-producer purchased $1.7 million in 2012.
When Rick Ross issued a fiery indictment of Birdman in "Idols Become Rivals" earlier this year, many hoped it'd be a wakeup call for the longtime mogul. Instead, it looks like all the producers Birdman's supposedly stiffed over the years will have to wait in line.