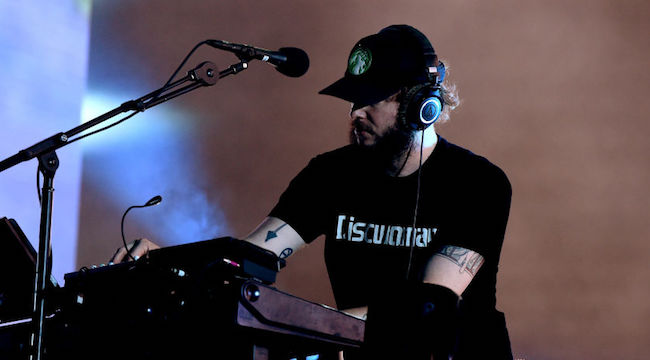 If you ask Mathew McConaughey's True Detective character Rust Cohle about time, he'd mutter something about a flat circle, insinuating the insignificance of the ticking clock. But we all know that time marches on relentlessly regardless of how relative you think it is. If you need an example, look no further than Bon Iver's devastating debut album For Emma, Forever Ago, which will inexplicably turn ten years old next year. It doesn't feel that long ago that Justin Vernon built a mystique out of the folk album, using its cabin-creation narrative to launch a career that's since included collaborating with Kanye, curating music festivals, and releasing a couple more of the best albums of the last decade.
To mark the occasion, Bon Iver will reissue For Emma, Forever Ago on both LP and CD via Jagjaguwar on February 16. The new packaging will feature both fresh artwork and an essay penned by longtime friend and associate Trever Hagen. The album won't be available in standard record stores, with Vernon's own boniver.org as the lone online retailer.
The record will also be available at the merch table when Bon Iver performs a special concert celebrating For Emma. Dubbed "For Emma, Ten Year," the performance is scheduled for February 17 at BMO Harris Bradley Center in Milwaukee. The set promises to honor the songs of For Emma with a unique presentation and a number of musical guests, with the event marking "a singular experience of Bon Iver's work." Only the one show is planned so far, but maybe if we all hope really hard, Vernon will turn this into a tour. In case you didn't know, Bon Iver is very good live. Like, very very good.
Check out the flyer for the "smoke free" show below, and tickets can be purchased here starting on November 3rd.