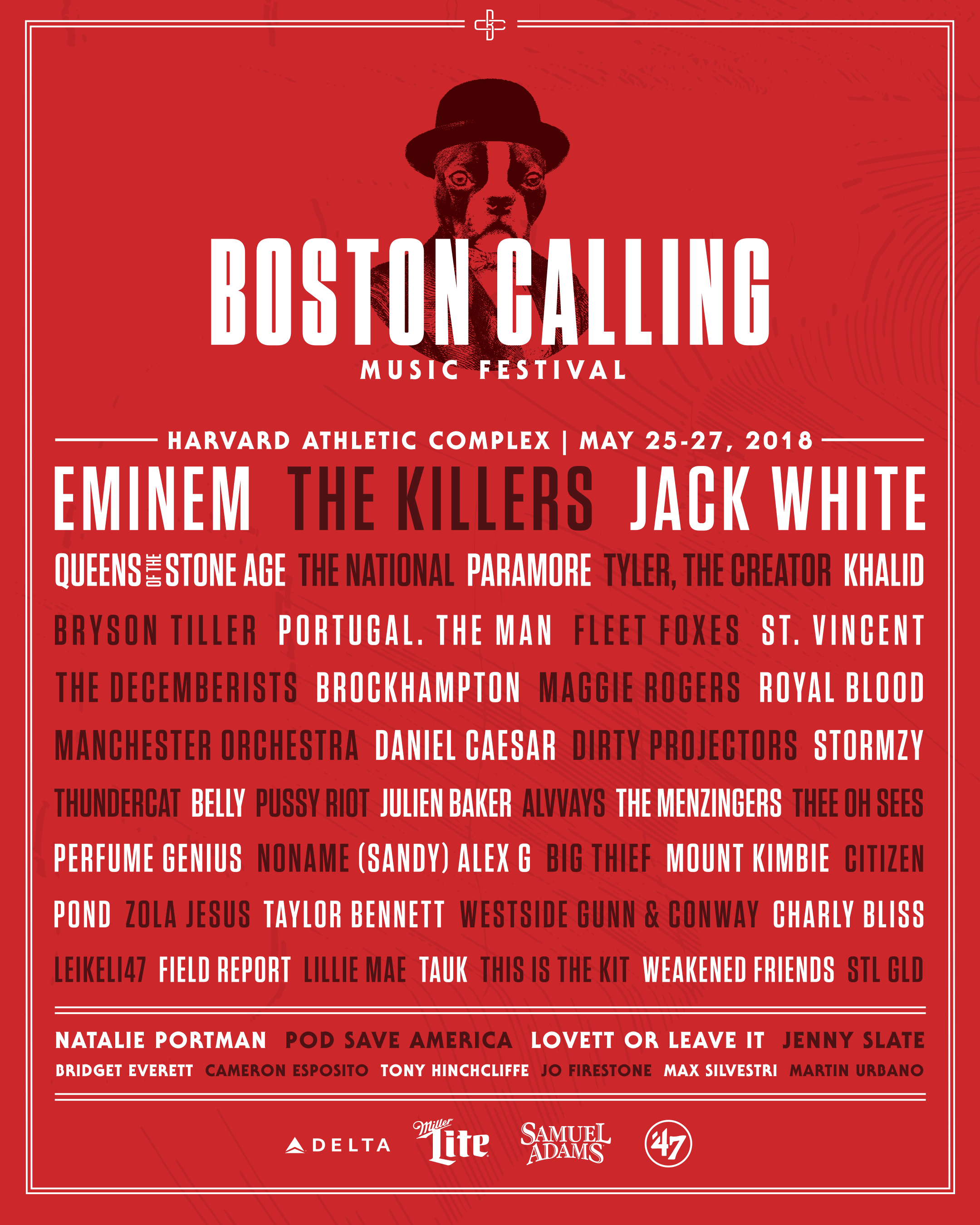 Last year's installment of the Boston Calling festival saw the organizers move the event to the Harvard Athletic Complex, which doubled the space and allowed them to run through their wishlist for performers, delivering a diverse and eclectic lineup that stood out among the rest and made for an incredible experience. For the 2018 iteration, the three-day event will once again return to the Harvard Athletic Complex on May 25th-27th, bringing with it an incredibly diverse lineup of music, film, and comedy.
This year, headliners include Eminem, Jack White, and the Killers, while the impressive undercard boasts prominent rock bands like Queens of the Stone Age, Paramore, and the National alongside hip-hop artists like Tyler, The Creator, Brockhampton, and Bryson Tiller. Additionally, Boston Calling has made a point to recruit many indie and punk acts for their stages that don't typically appear on large festival lineups, including Charly Bliss, Big Thief, and Julien Baker. With over 50 performances confirmed, Boston Calling has once again pulled off one of the best summer festival lineups we've seen so far.
Aside from the music, an indoor comedy and entertainment arena curated by Natalie Portman will host live podcast recordings from Pod Save America and Lovett or Leave It, with intermittent stand-up sets from comedians like Jenny Slate, Bridgett Everett, Cameron Esposito, Max Silvestri, and more.
Tickets for Boston Calling 2018 are on sale now at an early bird price. Check out our feature on the festival's reinvention here.