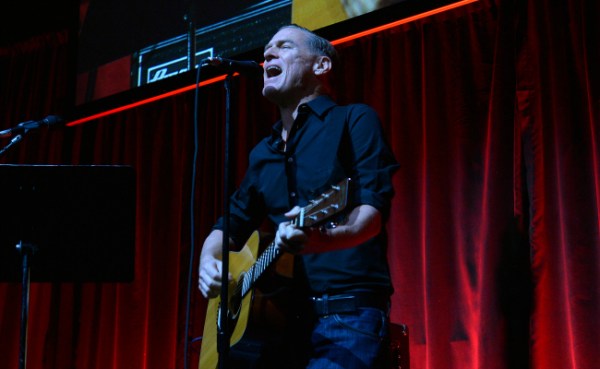 Getty Image
The recently sparked love affair between anthemic Canadian rocker Bryan Adams and prolific Americana folk rocker Ryan Adams has been such a joy to watch blossom. After years of resentment due to a fan infamously heckling Ryan to play a song by Bryan, he finally covered "Summer Of '69" as well as "Run To You," recently. But the laying down of arms doesn't end there. Bryan heard about this and expressed his delight to the San Francisco Chronicle:
"Yes, I heard it. Ryan wrote to me to tell me the day before that he was going to do it. I think it was some sort of cathartic release for him to return to that venue and play that song, as you probably know the story there. So I think in some ways, he has been haunted by the song somewhat, which is a shame because it's a really great song. Anyway, I'm happy he did it. He's a great artist. And sure I'd sing one of his songs, I'm not sure which one though."
Ryan also heaped great praise upon Bryan to The Globe And Mail late last year. While there are several choice cuts from Ryan's catalog to choose from ("Let It Ride" would be great), we can only hope this leads to one thing: a collaboration between the two of the classic '90s duet "All For Love" from The Three Musketeers soundtrack.
Back-to-back with dueling guitars, of course. No stupid hecklers could ruin something so perfect.
(Via SF Gate)