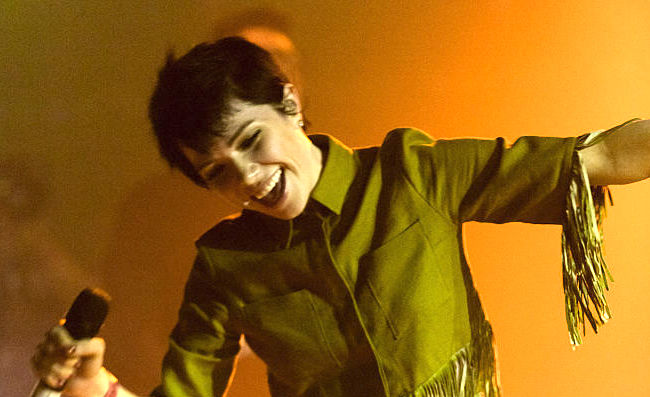 UPDATE: The songs are here! Stream them via Spotify below.

You need to listen to Carly Rae Jepsen. There's no other way to say it. If I could wish to replace every college bro's "Listen To Bob Marley" tee with one that read "Seriously, Listen to CRJ." I'd have a genie holding up two fingers in a heartbeat.
But maybe that's not enough to convince you. Maybe our constant crowing and our own Caitlin White's excellent piece on the album's one-year anniversary hasn't sold you. If that's the case, take a listen to the previews from E•MO•TION: Side B and remember that these were the songs that weren't good enough to land on the album.
All the hallmarks of E•MO•TION are there: the sugar-rush '80s production, the whispered, intimate moments that grow into blown out choruses, and the constant sense of freefall like the entire album exists in the moment between asking someone out and hearing their response. It sounds great. It's going to be great, but not as great as E•MO•TION, which is probably the point. Some previews of the songs lived online briefly, but unfortunately have been removed. You can still check out the full tracklist below though.
E•MO•TION: Side B:
1. "First Time"
2. "Higher"
3. "The One"
4. "Fever"
5. "Body Language"
6. "Cry"
7. "Store"
8. "Roses"
E•MO•TION: Side B is out this Friday, August 26.
(via Idolator)