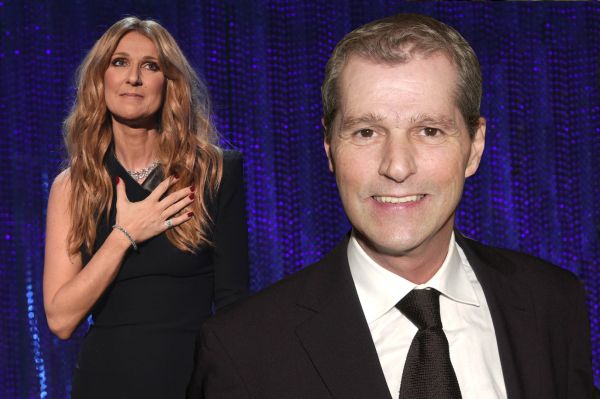 Unfortunately for those in Hollywood, the last few weeks have seen far too many famous figures pass away. No one person has felt the sting quite like Celine Dion has, though. It was just two days ago that her husbandger René Angélil passed away, and now her brother, Daniel, has lost his fight to cancer, too. Like René, Daniel was battling throat cancer – but more than that, he was also battling against both brain and tongue cancer.
Battling cancer for a few years, it's in the uttermost discretion and surrounded by his family that Daniel Dion, 59, died today, January 16. He was the eighth child of Thérèse and Adhémar Dion, brother of Céline.

In sadness and grief, he leaves a large family headed by their mother, Thérèse Tanguay-Dion; his daughters Valérie (Patrick Goyette) and Marie-Michelle; his grandchildren Matis and Laurianne (Valérie); his brothers and sisters Denise (Yvon Dodier), Clément (Denise Dumont), Claudette (Serge Gaudet) Liette (Guy Poirier) Michel (Danièle Corbeil), Louise (Pierre Tremblay), Jacques (Geneviève Garceau), Ghislaine (Jacques Talbot), Linda (Alain Sylvestre), Manon, Paul, Pauline (Marc Martel) and Céline (René Angélil). As well as many nieces and nephews, cousins and friends, who are remembering a gentle and reserved man of many talents. 

… Taking in consideration the reserved character of their deceased brother, the family wishes respect and discretion from the media.
Prior to the news of her brother's passing, Celine had planned to resume her residency in Las Vegas beginning on February 23 at Caesars Palace.
Via: EW