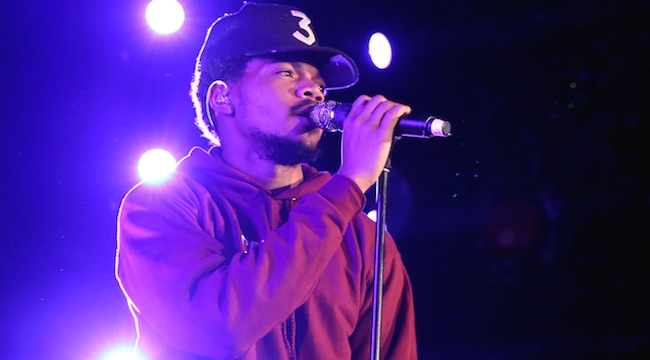 Chance The Rapper, two-time winners Little Big Town and two-time nominee Sturgill Simpson will all grace the stage on Sunday, February 12 as the latest group of names added to the list of performers at this year's Grammy Awards ceremony. Also, two-time current nominee William Bell and Grammy winner Gary Clark Jr. will join together for a special collaborative performance.
The night couldn't be any bigger for Chance, who's currently nominated in seven categories including Best Rap Album. Whether he actually takes home an award or not, Chance should walk away a winner after his free, streaming-only release Coloring Book was added for awards contention and helped break new ground in terms of what types of projects should be considered for the Grammys. Accomplishing that much is a positive for Chance and so many other young artists who are embracing and reshaping music's business and culture. But, to also be included as one of the performers puts the young Chicago MC in front of millions who'll be tuning in to watch the show, making his moment that much more important.
The newly added names join an already star-studded list of performers who will take the stage on music's biggest night. Previously announced performers include Adele, Daft Punk, Dave Grohl, Alicia Keys, John Legend, Bruno Mars, Metallica, Maren Morris, Anderson .Paak, A Tribe Called Quest, Carrie Underwood, Keith Urban, and The Weeknd.
With Late Late Show's James Corden tapped to host, the 59th Grammy Awards are set to air live on Sunday, February 12 on CBS.