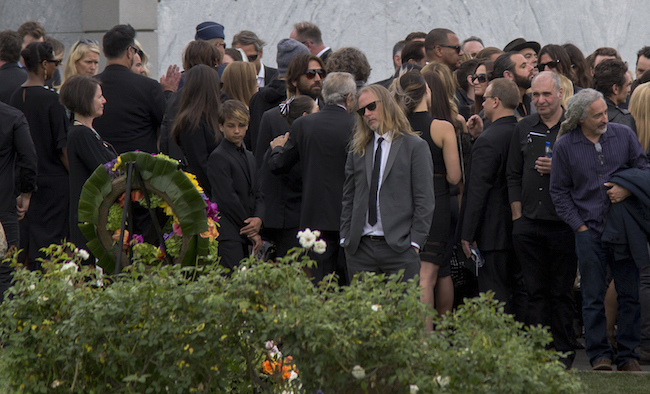 The gut punch of Chris Cornell's death on May 18 hasn't really gone away. That's one of the miserable things about loss. You're left with a missing piece. Unsurprisingly, heartfelt tributes flooded in after word of the Soundgarden and Audioslave frontman's passing expressing their appreciation for the man with those borderline mythical rock vocals. On Friday, a collection of family, friends, Hollywood stars and music titans gathered at a private ceremony in Los Angeles to pay tribute and say goodbye to Chris Cornell.
The ceremony was held at the Santa Monica Blvd landmark that is the Hollywood Forever Cemetery. Variety reports that the memorial service brought out a wide variety of mourners joining Cornell's wife Vicky and their two children at the ceremony. Cornell's bandmates were in attendance, as were a sea of their peers.
James Hetfield, Lars Ulrich, Courtney Love, Jerry Cantrell, Dave Grohl, Joe Walsh, Nile Rodgers, Pharrell Williams and Chester Bennington were among Cornell's music industry peers saying goodbye. Brad Pitt, Christian Bale, Jeremy Renner and a leather jacket sporting James Franco were also in attendance to pay their respects.
Following the private service, the public was allowed to come in and honor Cornell's memory. According to Rolling Stone, Cornell's headstone was the site of fans both crying and singing in the wake of the singer being laid to rest.
"I've been in denial since I heard the news," Cornell fan Rita Neyter Skiles told the publication. "It's very surreal. I've had moments of release and hurt. There's a sense of camaraderie here. Everyone is trying to connect in the same way."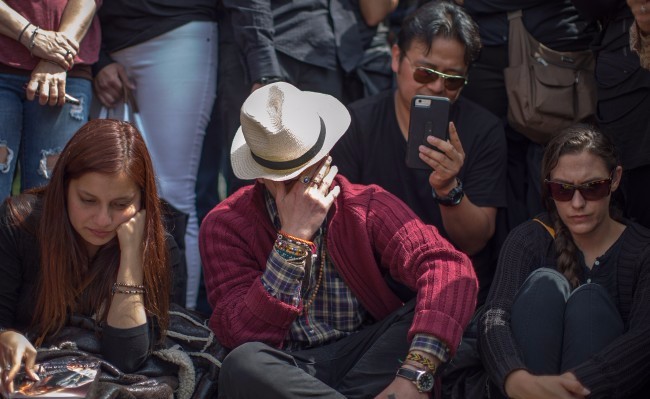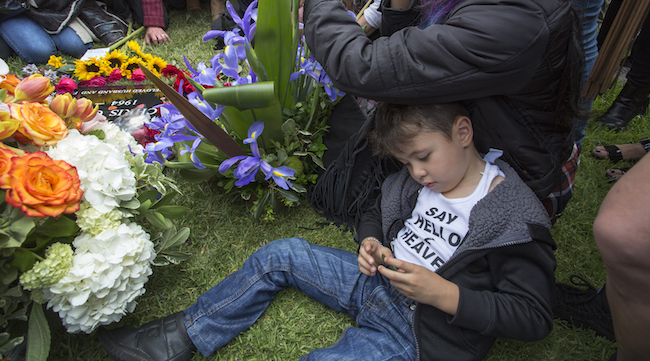 One mourner elected to alter to make a tweak at the cemetery to better reflect the mood of the day.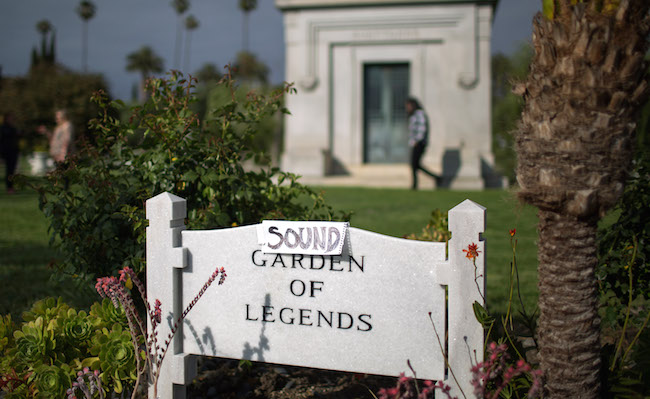 (Via Variety & Rolling Stone)