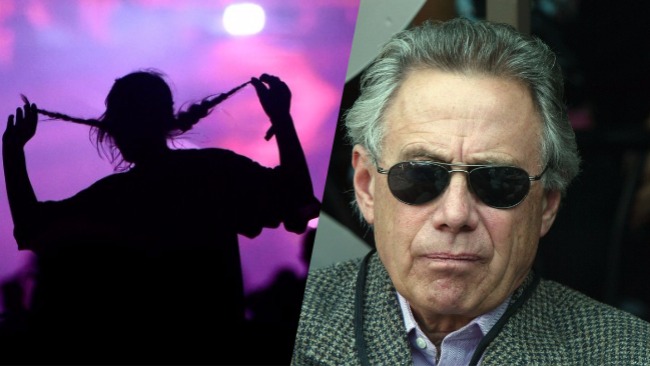 Update: Philip Anchschutz has issued a statement. Original story below.
Going out to Coachella seems like a decidedly chill thing to do, especially this year when everyone from Beyonce to the force behind our R&B album of the year is playing. But heading out to Indio puts money in the pockets of a man who is definitely un-chill. In short, the long-running fest is owned by a man who — as Afropunk points out — actively supports anti-gay groups and climate change denial.
Philip Anschutz is the owner of AEG, the world's largest owner of sports teams and venues and one of the largest entertainment companies in the nation. Coachella falls under their umbrella and Anschultz uses the money he makes from his various properties (including the festival and investments in the Lakers and Clippers) to support some troubling causes.
According to The Washington Post, Anschutz has donated some of his considerable wealth to anti-LGBT groups like Alliance Defending Freedom, National Christian Foundation and Family Research Council, three groups that seek to push back against gains made by LGBT people using lawsuits and lobbying.
"Phil Anschutz's extensive influence in Colorado politics has been known for years, but the degree of his support for anti-LGBTQ groups that fund extremist hate groups like Gordon Kligenschmitt's 'Pray in Jesus Name' is shocking," said ProgressNow Colorado executive director Ian Silverii in a press release. "At a time in American history when discrimination and violence against LGBTQ citizens is on the rise, support for pro-discrimination groups puts Anschutz on the wrong side of Colorado, and on the wrong side of history."
On top of that, he's supported the cause of climate change denial through his various holdings. According to Greenpeace, he meets twice annually with the Koch brothers at their "strategy meetings." What comes out of these meetings isn't entirely clear, but it is obvious that Anschutz uses his media properties like the Washington Examiner to push far-right talking points like climate change denial, an action that certainly won't have any effect on a festival held in California.
So, if the price tag isn't keeping you out of Indio this year, maybe your conscience should.