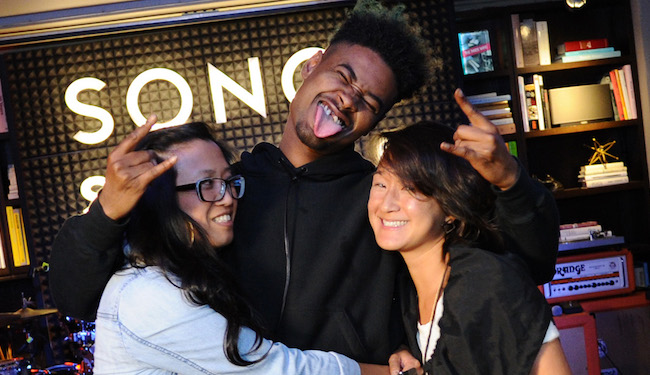 Rap is always in a better place when Danny Brown's around and active. He's currently very much of both as he continues to promote his upcoming album, Atrocity Exhibition, by releasing key cuts from the project. His latest share titled "Tell Me What I Don't Know" is a powerful mix of Danny from his Hybrid and Detroit State of Mind days crossed with an updated sound on the production side of things.
Powered by dark, almost dismal production by Paul White, "Tell Me…" is a trip into the side of Danny's native Motor City, the sections they don't advertise in chamber of commerce pamphlets. Brown was a guest on Zane Lowe's Beats 1 radio show and he explained that White's beat "reminded him of a scene from The Warriors." Fittingly, he crafts a song whose lyrical content will put those familiar with his work in the mind of older joints like "Scrap or Die" where his storytelling and attention to detail create the musical equivalent of urban dramas. A Spark Notes summation of the song can captured from its hook:
"Tell me what I don't know
Last night homie got killed at the liquor store
Shot my nigga on the way to get a swisher
Breaking down the weed when the call got received"
Coming on the heels of tracks like "Really Doe" and "Rolling Stone," "Tell Me What I Don't Know" is just one more reason why Atrocity Exhibition shapes up to be a promising piece of work. It's also more proof that rap's a better place when Danny's around.
[protected-iframe id="8c56f21d14577e0bf05d99ee081e0cd0-60970621-76566046″ info="https://embed.itunes.apple.com/us/embedded-player/idsa.dafdd469-8017-11e6-9b23-3d964294ed6f" width="650″ height="315″ frameborder="0″ scrolling="no" allowfullscreen=""]