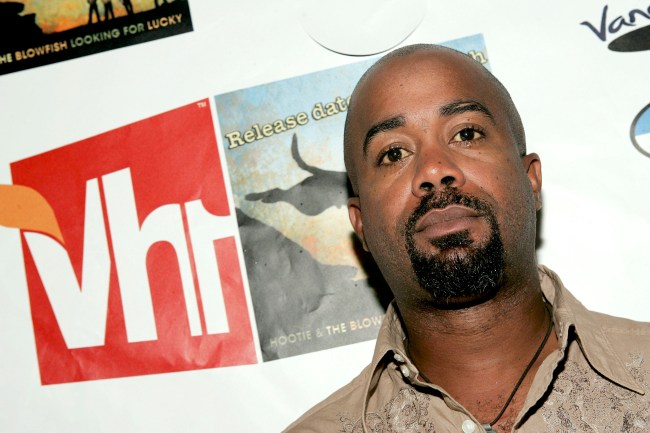 Cracked Rear View, the debut album from South Carolina golf-rockers Hootie and the Blowfish, sold 12 million copies in 1994 and 1995 alone. There's a good chance you were one of those 12 million, even if you tell people that you totally spent your allowance on Wowee Zowee. Their massive fame was short-lived, though: Follow-up Fairweather Johnson only sold a fifth of its predecessor, and after three more albums, Darius Rucker put Hootie on hiatus so he could pursue his solo career, which has turned him into an unlikely country star.
But he just can't quit the Blowfish, which is good news for all you Hootieheads out there.
Rucker explained during a Tuesday morning visit to TODAY that Hootie & the Blowfish will be back in business.

"People still ask me if we're getting back together, and we are," he told Kathie Lee Gifford and Hoda Kotb. "It's just a matter of doing it at the right time." (Via)
The right time is "never," unless H and the B, as real fans call them, record with Blessid Union of Souls and Toad the Wet Sprocket, which is a collaborative album I would think about buying at Tower Records for about four seconds. Assuming Tower Records was still around, that is.
Via Today