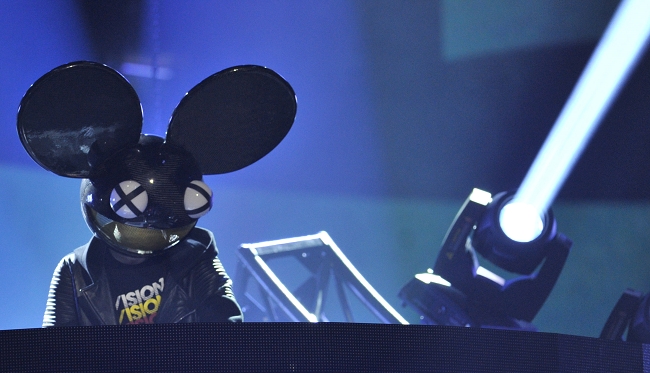 The Chainsmokers generate as much heat as they do hit singles. Their most recent album is ranked among the worst of the year by critics — though it does have its boosters — and even their fellow musicians seem to take glee in trashing the band. That's more than a wide-enough opening for dance music's resident crank to fit through.
Deadmau5 delivered a rant worthy of the person whose entire career started thanks to a bit of finger-pointing. He took to Twitter to trash their Coldplay collab "Something Just Like This," pointing out the cello-like inconsistencies in the lyrics.
At this point, Zedd jumped in to tell Deadmau5 to calm down.
While that obviously didn't go well, it did prompt the producer to explain himself.
Then, he said he was "100% convinced" that the group are sh*t, focusing in on another questionable line.
To hear him tell it, Joel did give the band a fair shake.
But he couldn't get over the fact that nobody stopped that original offending lyric from going through.
But he did realize that maybe he should stop being such a troll, albeit in his own trollish way.
The Chainsmokers were too busy loving life and listening to "Redbone" to respond.