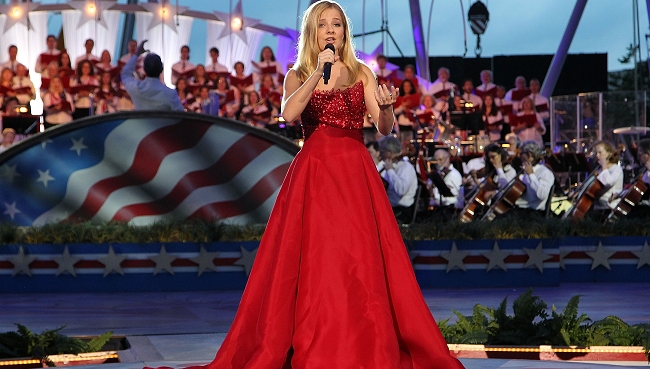 Donald Trump ran into a problem that most presidents-elect never have to face. With a significant chunk of the music-making world set against his policies and rhetoric, where was he going to find performers for his inauguration? If Vince Neil is out, who is in?
Well, we finally have our answer. Jackie Evancho — a 16-year-old opera singer best-known for placing second on America's Got Talent when she was 10 — will sing the national anthem before Trump's swearing-in.
"I have recently been asked by the President-elect to perform the national anthem for the swearing-in ceremony at the inauguration," Evancho told the Today show on December 14. "I'm so excited. It's going to be awesome."
For the uninitiated, here's Evancho performing "Little Drummer Boy" after her reveal.
[protected-iframe id="23f3ac1d5ff6872ad71d6e31370bce04-60970621-76566046″ info="http://www.today.com/offsite/jackie-evancho-and-il-volo-perform-little-drummer-boy-live-on-today-832879171615″ frameborder="0″ scrolling="no"]
The last presidential inauguration featured performances by Beyonce and Kelly Clarkson. The one before that featured a performance by Aretha Franklin. George W. Bush kept his first inauguration simple, but then held a concert featuring Ricky Martin and 98 Degrees. And Bill Clinton's pull was strong enough to get Fleetwood Mac to reunite in 1993. While many have organized to protest the inauguration itself, now we at least know there will be one live music performance at the event. Stay tuned to see if any other musicians sign on in the coming weeks.