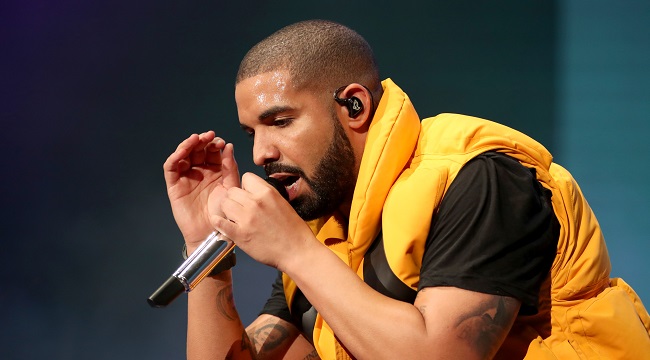 It sounds like 2018 is in full swing hip-hop wise. Drake has been teasing new music for about a month, with snippets and incomplete songs leaking all over the place. Now, it's finally time for some full-length offerings. Drake hit us with a double play tonight, dropping both "God's Plan" and "Diplomatic Immunity" after announcing the songs just an hour before on his official Instagram. It sounds like he's locked in and ready to go for the crown in 2018, starting off the melodic "God's Plan" by letting everyone know "tryna keep it peaceful is a struggle for me."
That's no joke, after seemingly calling a truce with the currently incarcerated Meek Mill on his "Family Feud" freestyle with Lil Wayne but letting the world know "that s*it could get re-introduced if somebody got somethin' they urgin' to prove." "Diplomatic Immunity" is another strong showing for the Toronto rapper, as he gets into a lyrical exercise and throws shots at Joe Budden by rhyming, "I've seen, buddin' careers turn to sit around and talk about other careers/judging they peers, knowledge from n****s who did not contribute to none of this here." It sounds like Drake has decided to diss Budden back after all.
It looks like both songs are going to be a part of his upcoming Scary Hours album. Who knows when it's coming out, but the two songs are a strong sign for what we have in store.
[protected-iframe id="26272ab22cd90063a4e190c3d5e7275f-60970621-76566046″ info="https://tools.applemusic.com/embed/v1/album/1337998105?country=us" width="100%" height="500px" frameborder="0″]