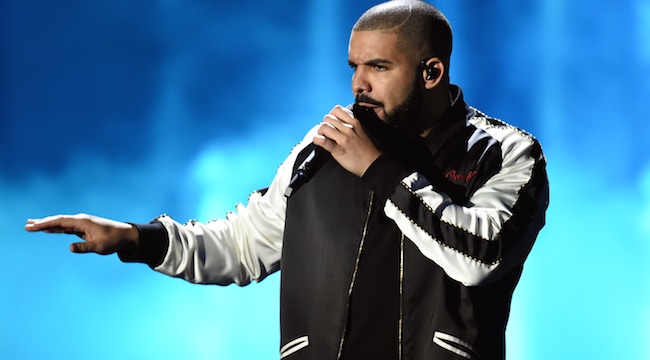 It's been a while since Degrassi: The Next Generation was dominating Canadian television, but after years away from any serious acting, it looks like Drake is ready to get back into the fold. British drama Top Boy went off the air in 2013 after two seasons on Channel 4, but Drizzy bought the rights to the show last year, The Mirror says. He's not just a money guy in this scenario, though, since it looks like Drake will have an on-screen role in the revival.
Ashley Walters, who plays a drug dealer named Dushane in the show, told the British paper, "We met up to start talking about the show and we are working out a role for him. He loves acting, of course he wanted a part. He's going to be really hands on and is getting stuck into it."
Drake's new gig shouldn't come as a major surprise, since he recently appeared on John Calipari's podcast and expressed interest in rebooting his acting career: "I think after I release More Life, which is this playlist I'm working on and finish this tour, I think I'm going to really start to position myself in the acting world and, hopefully, take some great roles."
There's no word yet on what type of character he'll play, but based on the gritty nature of the show, it will probably be a far cry from his lighthearted Saturday Night Live hosting stints of the past few years. Top Boy is expected to begin streaming on Netflix in 2018, and Drake isn't the only rapper on board: Skepta is also expected to have a role, making Top Boy a real transatlantic hip-hop summit.