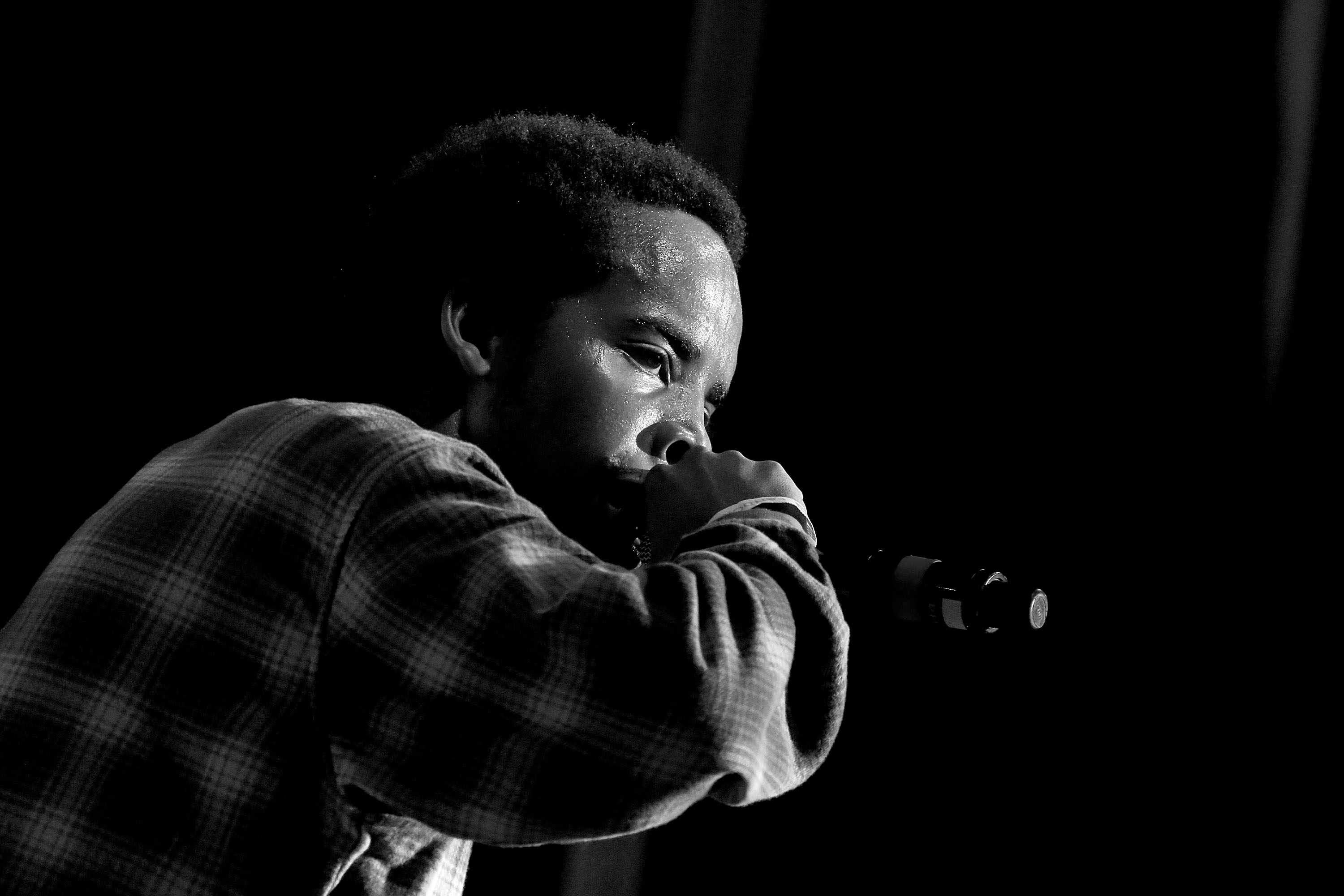 It's kind of hard to believe that it's already been nearly two years since Earl Sweatshirt dropped his last full album. In March 2015, the Odd Future rapper gifted the world with his supremely dark sophomore record I Don't Like Sh*t, I Don't Go Outside. Since then, we really haven't heard much more from him in regards to any kind of follow-up…that is until today.
Sweatshirt broke his silence today to offer an update about his latest musical endeavors, letting all of his fans know that he's back in the lab and creating new music. "Making the album for you rn," he tweeted rather simply.
This is undeniably great news for fans of Earl who already seemed to be gearing up for what could be a pretty prominent 2017. He was recently announced as one of the headliners for Canadian Music Week taking place in April in Toronto and has continued his Stay Inside radio show on Red Bull Music Academy Radio alongside Knxwledge. Given the latter's penchant for collaboration, and the fact they've already logged one song together, the Adult Swim single "Balance," it's entirely feasible that the two could be linking up, creating beats and flows in the studio.
If that doesn't get you excited, you should also check out the trio of unreleased songs he unveiled at the One Love Festival in Calgary last year.