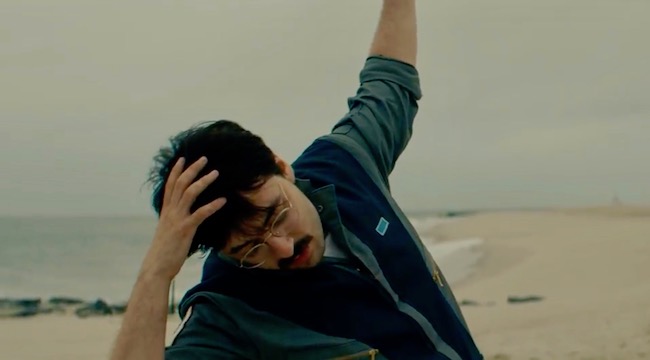 One of the best new rock albums that dropped in 2018 was Foxing's latest Nearer My God. While that project is packed with some incredible, emotion-racked anthems, maybe the best of the bunch is their song "Heartbeats," the video for which they've decided to share today.
Directed by Josh Coll, the video is relatively straight-forward, but inexplicably compelling. It mostly captures the band's singer Conor Murphy flashing some of his best modern dance moves on an overcast beach somewhere. Midway through, the hazy day shifts to a stark black night, but Murphy just keeps on moving.
In an interview recently with Uproxx's own Steven Hyden, Murphy talked about the band's ambition to create songs like "Heartbeats," which might be impossible to duplicate in a live setting. "That song is made up of way too many parts to actually capture live," he admitted. "That being said, there's still an energy to that song that can be even better live. The chorus is this cool, kind of floating thing on record. But live we realized, 'Oh, this can be a really powerful rock thing,' and kind of different than what it sounds like on record."
Foxing's latest album Nearer My God is out now via Triple Crown Records. You can order your copy here.