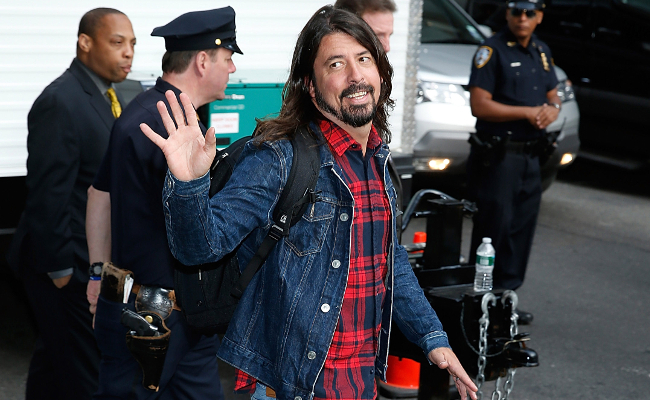 We've known for a little while that Foo Fighters had been teasing something big coming near the end of the year. The iconic alt rockers had continually and cryptically teased some kind of event on their social media and website with a countdown clock, and fans who paid close attention were hoping that it had something to do with a stop at a recording studio in Austin, Texas, during their current world tour.
Well, those particularly sleuthy superfans were right. Foo Fighters have just released the brand new Saint Cecilia EP, and they've done so for free. You can download it on their website or iTunes for no charge, as well as listen on all streaming platforms.
To commemorate the gratis release, Dave Grohl originally had written a letter thanking fans for supporting the band after all he had been through this year, but following the Paris attacks, he felt like he needed to express a different sentiment:
The Saint Cecilia EP was put into motion back in October of this year as a celebration of life and music. The concept being that, as our world tour drew to a close this week, we wanted to share our love of both with you in return for everything you have given us.

Now, there is a new, hopeful intention that, even in the smallest way, perhaps these songs can bring a little light into this sometimes dark world. To remind us that music is life, and that hope and healing go hand in hand with song. That much can never be taken away.
He also expresses deep sympathy for the victims and posts ways for fans to help and donate, before going into the history of how the EP came to be. It's a long and pretty fantastic story spanning several countries and crossing the paths of many fascinating people. Definitely worth the read.
But for now, check out the brand-new Saint Cecelia EP from Foo Fighters below or download it for free at their website.